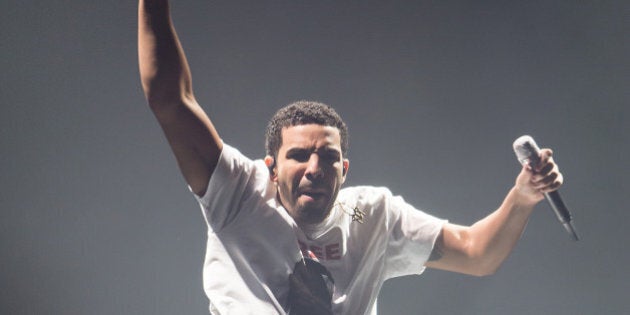 Drake makes records, and he breaks records. The Toronto rapper just landed on Billboard's Hot 100 singles chart for the 72nd time (yes, you read that right) thanks to his feature on new OVO signee iLoveMakonnen's single "Tuesday."
That pushes Drake over The Beatles' 71 chart hits, and gives him bragging rights as the act with the eighth most hits -- a number that is even more impressive considering his first Billboard Hot 100 appearance came only five years ago with his 2009 breakthrough "Best I Ever Had," which was initially released for free on Drake's "So Far Gone" mixtape.
That said, The Beatles retain their title of the most Billboard Hot 100 number one songs with 20, whereas Drake has had a grand total of zero chart-toppers on his own and one as a guest on Rihanna's "What's My Name?"
But given the sheer number of charting songs accrued in such a short amount of time, it maybe be only a matter of weeks before Drake surpasses the artists currently sitting in the spots above him: Aretha Franklin and Ray Charles.
What's perhaps most surprising, however, is how far up the list Drake's label boss Lil Wayne is and how firmly ensconced the number one spot is.
Here are the top ten acts with the most Hot 100 songs: