It's that time of year: summer. The time when we get to prance around in flirty frocks and ripped jean shorts like it's nobody's business. In the heat of summer, anything goes and we savour the season's sartorial splendour as we drift from patio party to white wedding.
But excitement can turn to panic when the invitation's dreaded dress code appears, instructing us that it's "casual-chic." How confusingly paradoxical! Doesn't "casual" refer to clothing like jeans, khaki pants and cotton T-shirts, while chic implies something tailored, sophisticated and fashion forward?
The task of putting all these images together is enough for anyone to be anxiously seeking advice from their nearest clothing consultant.
What does casual-chic mean? We're here to cut through the ambiguity. Taken together, this term means smart and sophisticated. Elegant, but not overdone. Tailored, but not too traditional. Pairing work with play, casual with dressy doesn't take a large budget; just a keen eye and some great accessories.
Check out these five outfit tips and rid yourself of any "casual-chic" ambiguity.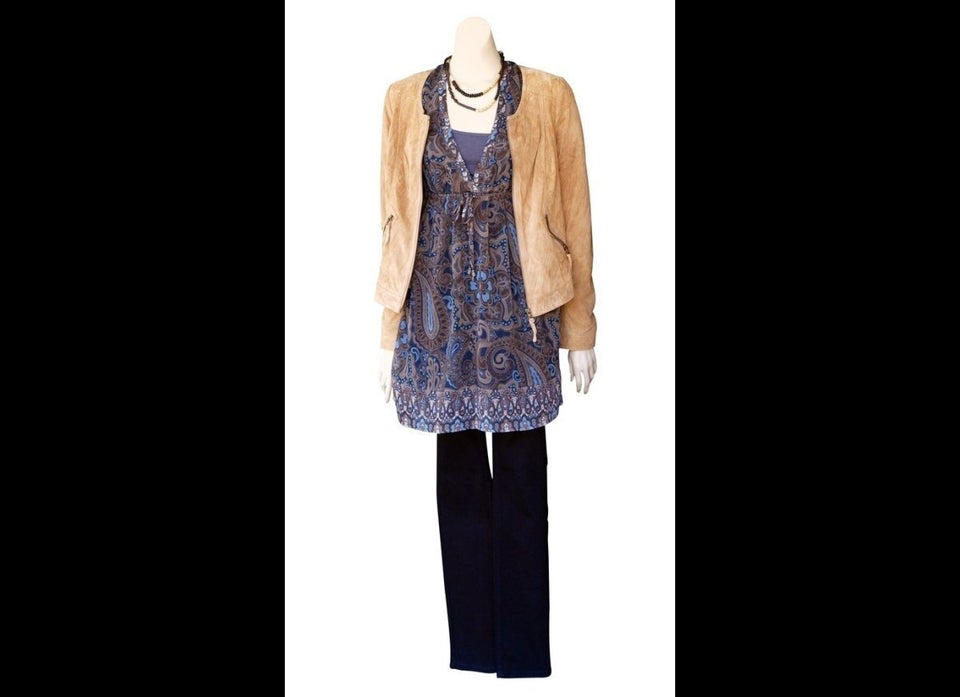 Add Layers To Your Outfit
Whether it's tossing a sweater over a summer dress or taking some lessons in layering from Man Repeller Leandra Medine (in which case you may be layering until you sweat in style), layers complement any silhouette and give your outfit a little something extra. Plus, they can be mighty practical when cooler summer nights set in.
Mix Skinny Jeans With Heels
Add some height to your outfit by pairing heels with skinny jeans. If your heels are more strappy or you want to dress up the look even more, try a fitted mini or peplum skirt.
The right details can really dress up a look. Statement earrings, an arm full of bracelets and layered necklaces are all accessories that don't overpower an outfit, but make it stand out a little bit more.
Wearing bold, colourful prints will jazz up your outfit while still keeping it casual. Singer Estelle is the poster-child for this look at the 2012 BET Awards.
Add High Boots And Scarves To Your Outfit
We should all take tips from rapper Eve as she rocks the casual chic look, adorning a leather jacket, jeans, a scarf, a hat and high boots.