 As a co-owner and dress consultant at T.Carolyn Fashions, I navigate the front lines of family conflict- helping moms look great and satisfy the bride's often strident opinions. Even with 21 years in the business and 100,000 dresses sold, dressing a mother of the bride can be more challenging than dressing the actual bride!
When it comes to dresses for Mother of the Bride, it's definitely not one-size-fits-all.
Petite Women: should avoid large, full skirts that over power their height and frame. They should also avoid overly large embellishments such as bows and ruffles. Solids generally work better, unless the print is small. Petite women should never wear a top that is one colour and a skirt that is another. This will "cut her in half" visually and will make her look even shorter in pictures.
Plus Sized Women: should look for dresses or gowns that are ruched in soft fabrics such as net, jersey and chiffon. Super stiff fabrics such as silk dupioni should be avoided. Less stiff taffetas may be an option. Sweetheart necklines are very flattering. Fuller skirts and trumpet skirts tend to make waistlines look smaller.
Tall Gals: These ladies wear large ruffles and bows on the shoulder and on jackets better than their petite counterparts. Fuller skirts and stiffer fabrics may also be worn. If wearing a gown, the length should be to the top of the shoe without a break in the fabric. There are several designers that make gowns long enough for statuesque women. There is no need to wear a gown that is too short and looks skimpy.
For ladies that are two different sizes on the top and the bottom: Always fit your largest area first then alter the rest of the gown down to fit your smaller area. Don't try to get by without alterations by stuffing yourself into a dress. You deserve to have a well fitting dress too!
Never buy (or order) a dress that's too small. Most mothers are on a diet and intend on being a different size by the wedding. The problem with buying a dress that is too small is that the vast majority of special occasion dresses can be made smaller, but very few are designed to be let-out. On the upside, alterations on Mother of the Bride dresses are a fraction of the cost of bridal gowns. Mothers don't need any additional stress. Always buy a size that fits, and have it altered in the happy event you lose weight.
If you want to delve further into the exciting world of weddings, I invite you to tune into my new show Mother of The Bride premiering back-to-back episodes on Friday, January 4. Visit slice.ca for exclusive blogs, a mother of the bride dress guide, cast bios and full episodes. Join our Mother of The Bride Facebook page as well!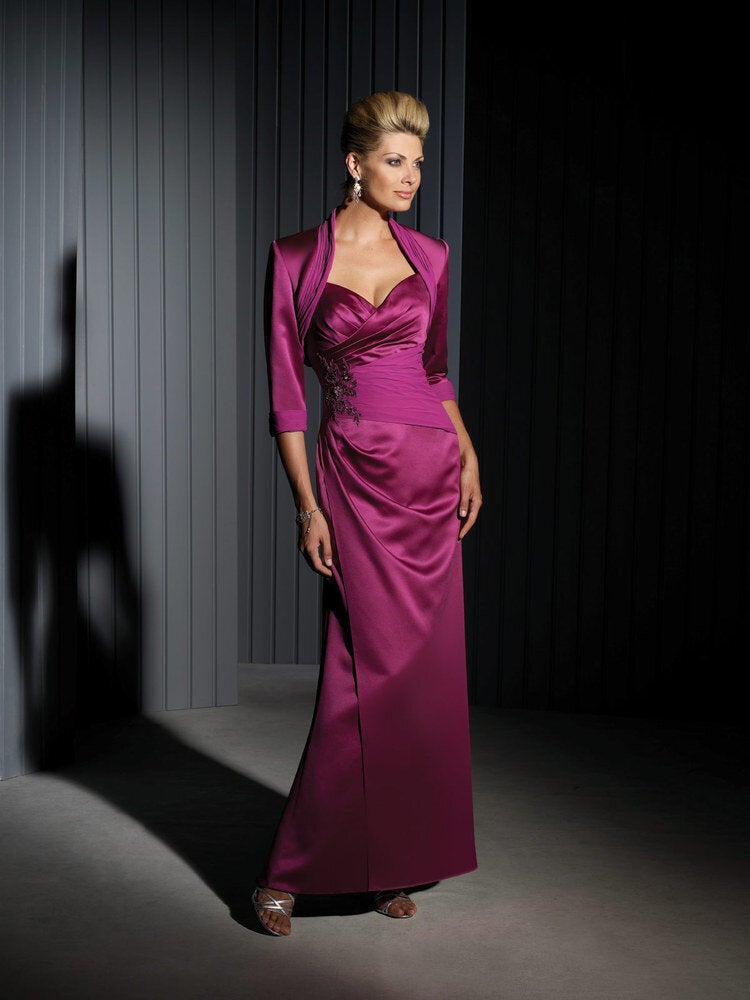 Dressing for your size
Popular in the Community