First they ran away from a drone that shot fireworks.
Now, a group of friends from Ottawa are facing scrutiny by Transport Canada.
"Using a UAV (unmanned aerial vehicle) to carry hazardous payloads such as pyrotechnics and explosives, or any payload that can be jettisoned, dispersed, or dropped, is extremely dangerous," spokesman Daniel Savoie told the newspaper.
Transport Canada said flying the machines in a "reckless and negligent manner" could lead to injury, death and legal trouble.
Savoie did not say whether the men in the video would face those consequences.
Andy Stewart, who posted video of the flight to YouTube, told the Citizen that he hasn't received a call from the agency, but added he "might just not use drones so much with fireworks" in future.
The video had drawn over 1 million views as of Friday morning.
This isn't the first time that drone flying has come under scrutiny from the authorities.
Last year, Vancouver police looked into an incident in which a drone flew close to a man's 36th-floor apartment window, as it allegedly peered inside people's homes.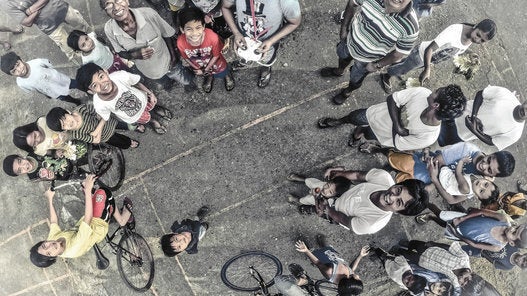 Stunning Drone Photos
Popular in the Community