We know that drones can take lives, but maybe they can save them, too.
Coquitlam Search and Rescue (SAR) in B.C. wants to run a pilot project to see how drones, or unmanned aerial vehicles (UAV), might help volunteers find people lost in the wilderness.
"It's pretty obvious to us that if you put a camera up in the sky, you can see more than you can on the ground," Mike Coyle, a software engineer and Coquitlam SAR manager, told The Huffington Post B.C.
The two-year project, which Coyle has presented to the B.C. Search and Rescue Association (BCSARA), would see the sophisticated, remote-control choppers used in searches, as well as guidelines set for how the unmanned vehicles should be used.
Coquitlam SAR began researching drones in late 2012. It eventually formed a partnership with North Guardian UAV Services, a Vancouver-based company.
In a test last September, the company set up a station in the back of a vehicle and flew the drone to look for a dummy, obtaining live, high-definition video from above, North Guardian owner Paul Baur told HuffPost B.C.
"We'll review the footage in real time as the drone's up in the air and be able to look for any clues as far as movements on the ground that are not normal for that terrain or that area," he said.
Check out North Guardian's drones in action: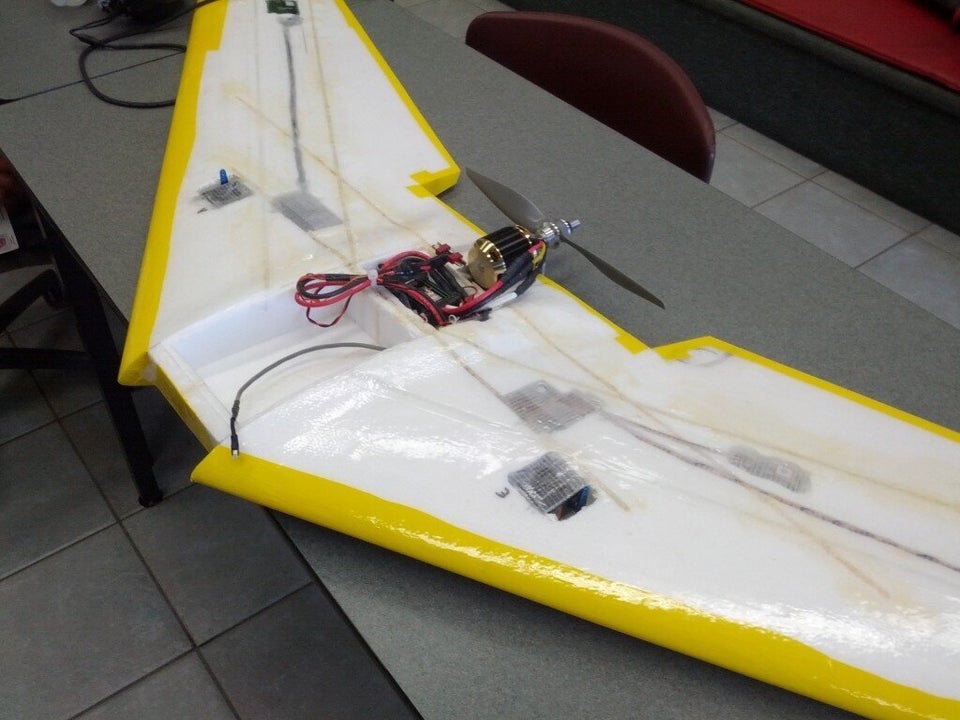 Drones For Search And Rescue
However, drones have been a tough sell in the search and rescue community because many personnel have commented that using UAVs would be like "searching through a straw," said Coyle.
His response: "It's a little bit more than looking through a straw, that's for sure."
Four years ago, Vancouver hiker Tyler Wright went missing on the Fools' Gold route, a trail that traverses remote terrain between Coquitlam and Squamish.
During the two-week search, SAR members had to rappel in dry suits off a helicopter into gorges and creeks, but Wright was never found.
Drones could help cover a wider area in searches such the one for Wright, and reduce volunteers' exposure to hazardous terrain, explained Coyle.
In early February, Coquitlam searchers had difficulty locating two hikers who were lost on Eagle Mountain. It was nighttime, and SAR couldn't call on Air One, the RCMP helicopter that helps fly lost hikers out of the backcountry.
The hikers were eventually found, but a drone might have helped find them sooner.
At about $500 an hour, drones are also cheaper to operate than helicopters, which can cost as much as $1,700 to rent for an hour, but Coyle doesn't see them as a replacement.
Last year, the Saskatchewan RCMP used a drone with an infrared camera to find a driver who was injured in a rollover.
With the temperature near freezing, the drone spotted a heat signature and found the driver next to a snowbank. "Without the UAV and (infrared camera), searchers would not have been able to locate the driver until daylight," said a news release.
The RCMP also has permission to use drones for search and rescue out of bases in Surrey, Nanaimo, Kelowna and Prince George, The Tyee reported.
BCSARA has to submit the Coquitlam SAR program to Emergency Management B.C. for approval and Coyle hopes it will be operational by the summer.
Popular in the Community