The media camping out St. Mary's Hospital in London for the last couple of weeks desperate to catch the first glimpse of the Duchess of Cambridge about to give birth were probably a little peeved to hear reports that she actually went to the hospital for a check-up while no one noticed.
It must have been quite the disappointment to the reporters, photographers and royal followers staking out the hospital day and night.
So how did none of them see Kate Middleton slip in? Joe Sene of London's Vantage News photo agency tells E!, "There are so many different ways in to the Lindo. They can easily ghost her in or out."
Story continues below slideshow: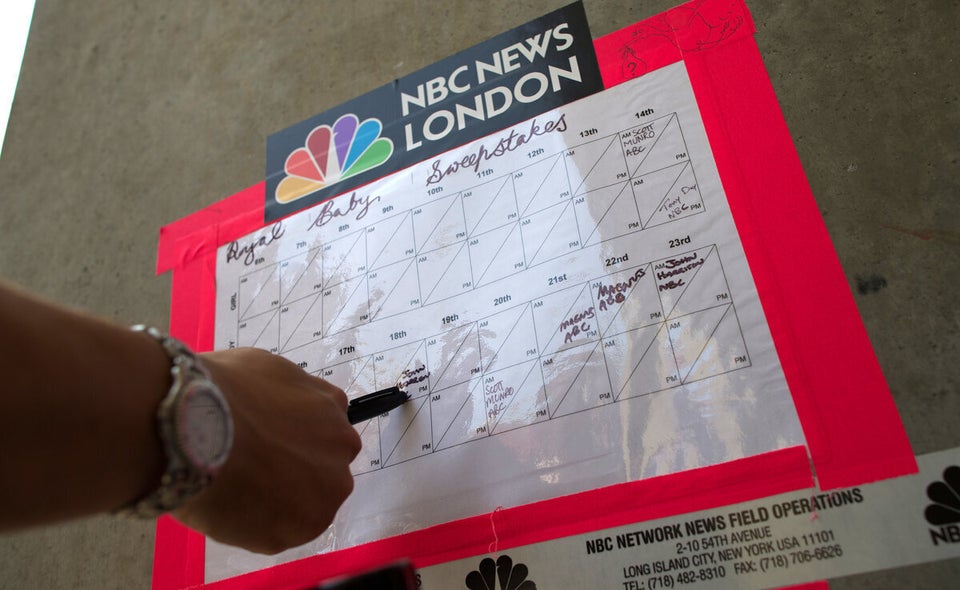 Royal Baby Watch: The Hospital Stake-Out
Well, we can't say we're too surprised. Do people really expect Duchess Kate has no choice but to pull up to the hospital in a conspicuously chauffeured SUV, waving to fans?
"The Queen Mother once explored the lower levels with King George VI. In the basement they found a man whom neither of them had ever met before. He wasn't employed in the palace, but "a friend of a friend" who had been living there for some time. The Queen Mother recalled he was 'a Geordie' (a nickname for someone from the Tyneside region of northern England) and 'very courteous'."
Creepiness aside, it's then not that far-fetched to imagine Kate has her own sneaky entrance to St. Mary's for their very special delivery.
So it's anyone's guess at this point, but score 1 to Kate for escaping the eagle eyes of the press. The suspense mounts!
How do you think Kate will arrive at the hospital? Let us know in the comments below.