The Duke and Duchess of Cambridge may have arrived in B.C. via a Canadian Air Force plane, but they don't always take chartered flights.
This isn't the first time a member of the Royal Family has opted to leave the private jet at home.
In 2014, Prince William surprised travellers in Memphis when he boarded the economy section of a domestic flight to Dallas following the wedding of his friend Guy Pelly, Australia's News.com reports.
Will and Kate also took a non-private flight from Los Angeles to England in 2011, though it is not a regular occurrence for the royals to fly commercial.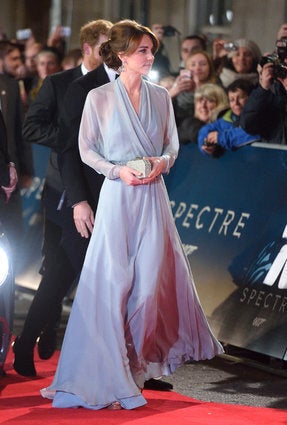 Kate Middleton's 34 Most Stylish Looks