Even though she's been gone for 20 years, Princess Diana is still in the minds and hearts of her family.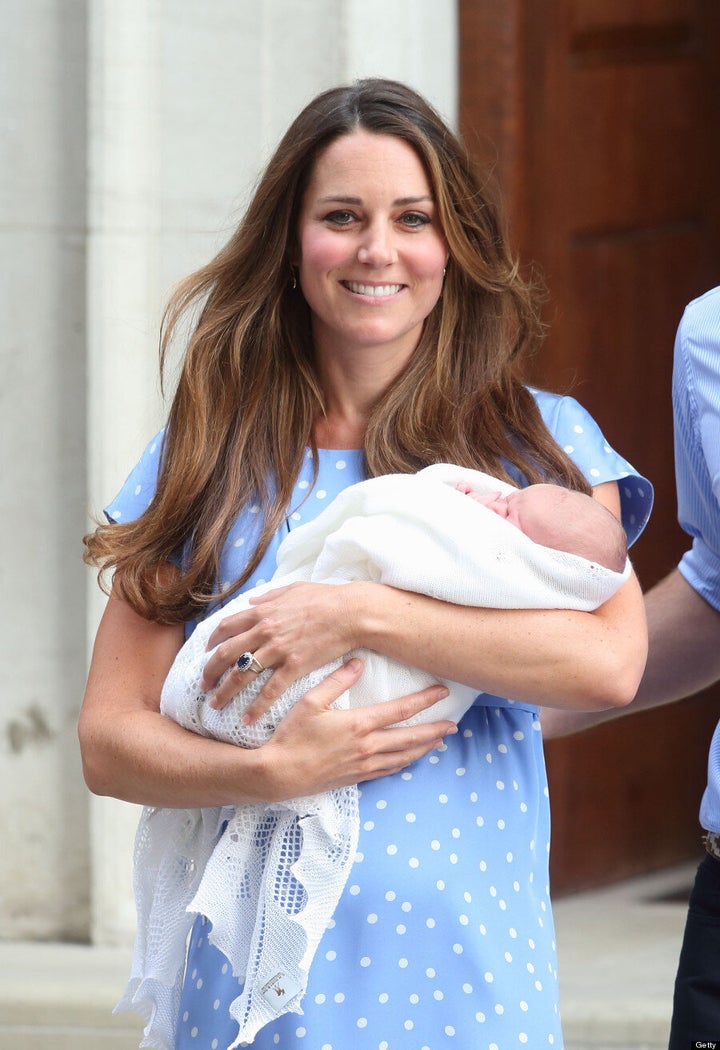 After giving birth to her first child, Prince George, in 2013, Catherine presented the future King of England to the world wearing a dress that evoked the memory of Diana, who wore a green-and-white polka dot dress when she left the very same hospital Kate and William's children were born in after giving birth to William in 1982.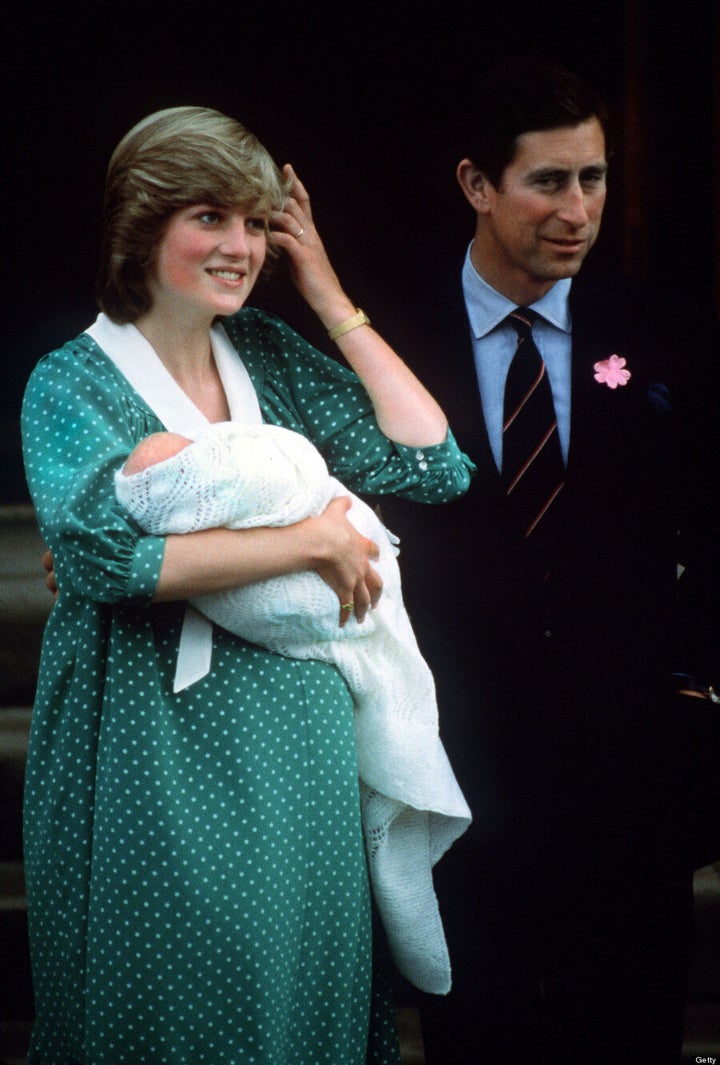 The third royal baby, whose name has yet to be released to the public, arrived at 11:01 a.m. BST, weighing eight pounds, seven ounces. Kensington Palace noted that the Royal Family was "delighted" with the news.
Will and Kate also expressed their gratitude to hospital staff through the palace's Twitter account.
Their Royal Highnesses would like to thank all staff at the hospital for the care and treatment they have received. They would also like to thank everyone for their warm wishes.

— Kensington Palace (@KensingtonRoyal) April 23, 2018
Before going home with their new addition, Will ushered Prince George and Princess Charlotte inside the hospital to meet their new baby brother. During the short walk from the car to the hospital, Charlotte, 2, charmed the crowd with her perfect royal wave as older bro George looked up at the massive crowd briefly before looking down as he walked toward the door.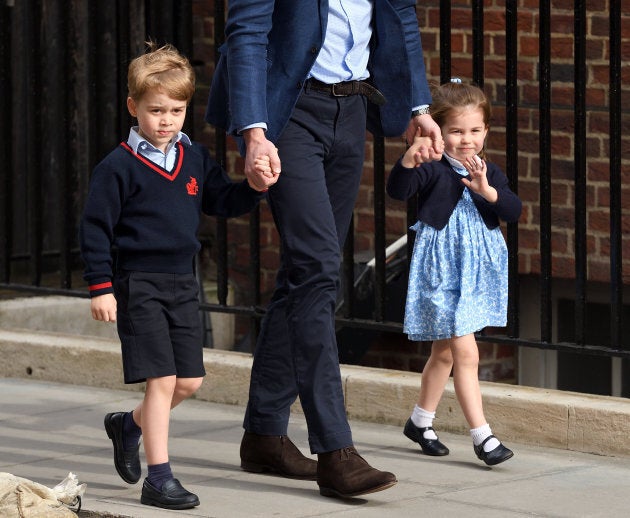 For those wondering why Prince Harry and Meghan Markle didn't pay a visit to the royal couple and their newborn, it turns out that they were attending an event that had already been scheduled in advance.
The couple, who are getting married in May, attended a memorial service to commemorate the anniversary of the murder of Stephen Lawrence, a British man who was killed in "a racially charged attack 25 years ago at the age of 18," reports People magazine.
Markle was also left out of the birth announcement, because, according to royal expert Marlene Koenig, she's not officially a member of the Royal Family yet.
"If the baby had been born after the wedding, Meghan would certainly have been included. It is not a snub," she explained.
Popular in the Community