There's nothing kids love more than gaming videos, prank videos, and, of course, trick shots. And Dude Perfect, a Youtube channel with over 11 million subscribers, makes a living off of it. (Trust us, your tweens are definitely watching these guys.)
Along with a crazy collection of trick shots, Dude Perfect's channel includes collaborations with Paul Rudd, Lebron James, Kobe Bryant and Serena Williams. The five friends may be masters at the trick shot, but Dude Perfect says you can be one, too.
"It's an attitude. You gotta have confidence," the YouTubers told HuffPost Canada.
Watch the video above and tell us, can you master the no-looker basketball trick shot?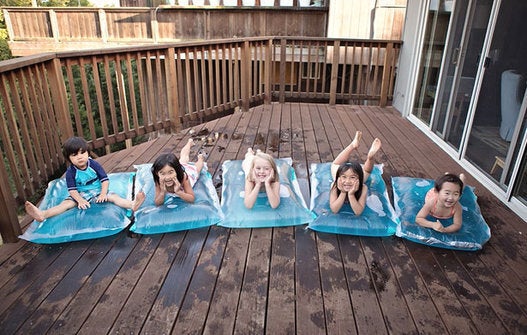 10 Best Hacks To Keep Kids Cool In A Heat Wave