Part of Kate Middleton's charm has always been her ability to look classy while giving off an aura of the girl next door who can knock back a pint or two when the occasion calls for it.
On Thursday, The Duchess of Cambridge did just that. On day one of their two-day trip to Cornwall and Scilly Isles of England, the duke and duchess stopped by Healey's Cider Farm for a tour and taste of the local business' Cornish cider and 120-proof whiskey.
But before they got to drinking, the duo got a chance to tend the bar with the duchess pouring a pint of Healey's Rattler cider. "I've never mastered this!" Kate said while pouring the drink, People magazine reports.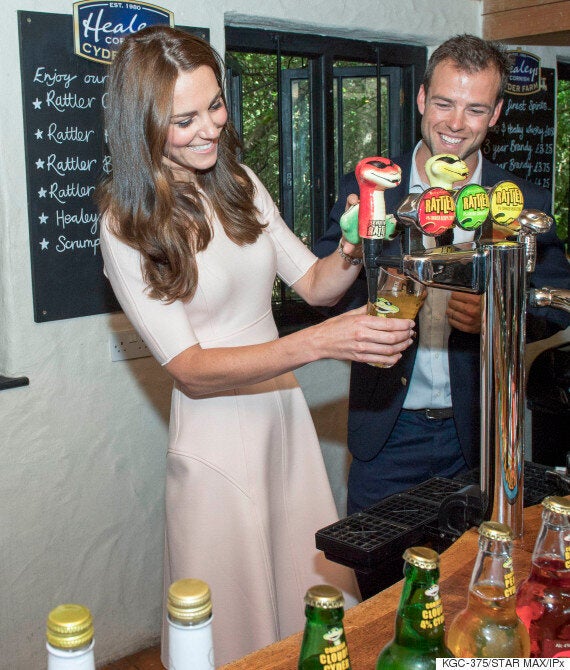 The Duchess of Cambridge pours a pint at Healey's Cornish Cider Farm, a thriving local business celebrating its 30th anniversary on Sept. 1, 2016.
After tasting the cider, owner Joe Healey offered the couple more drinks including whiskey, brandy and rum which prompted the prince to say: "Rum?! This is where the engagement really goes downhill!"
Though the couple didn't finish off all of their drinks, they did enjoy the whiskey. After taking a good gulp the duchess reportedly told Healey it was delicious.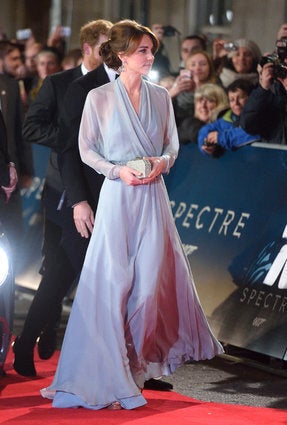 Kate Middleton's 34 Most Stylish Looks