The Duke And Duchess Of Cambridge have spoken!
Well, sort of: having just welcomed a healthy baby boy yesterday, Kate Middleton and Prince William reportedly took a moment to publicly thank St. Mary's hospital and the staff who helped them deliver their eight pound, six-ounce bundle of joy into the world, who became an instant star upon arrival.
"We would like to thank the staff at the Lindo Wing and the whole hospital for the tremendous care the three of us have received.

"We know it has been a very busy period for the hospital and we would like to thank everyone - staff, patients and visitors - for their understanding during this time."
St. Mary's has been host to a media zoo for weeks prior to the as yet unnamed royal baby's delivery as reporters and photographers set up camp in preparation for Kate and Will's arrival. Tourists and royal superfans have also set upon the hospital outside the Lindo Wing where Kate gave birth and before her, Princess Diana gave birth to William 31 years ago.
But the wait is over! And Duchess Kate and Prince William are said to be leaving the hospital today. So the world watches and waits again -- this time for a glimpse of the new royal trio, and for the announcement on the baby's name.
Check out some of the media frenzy outside the hospital yesterday: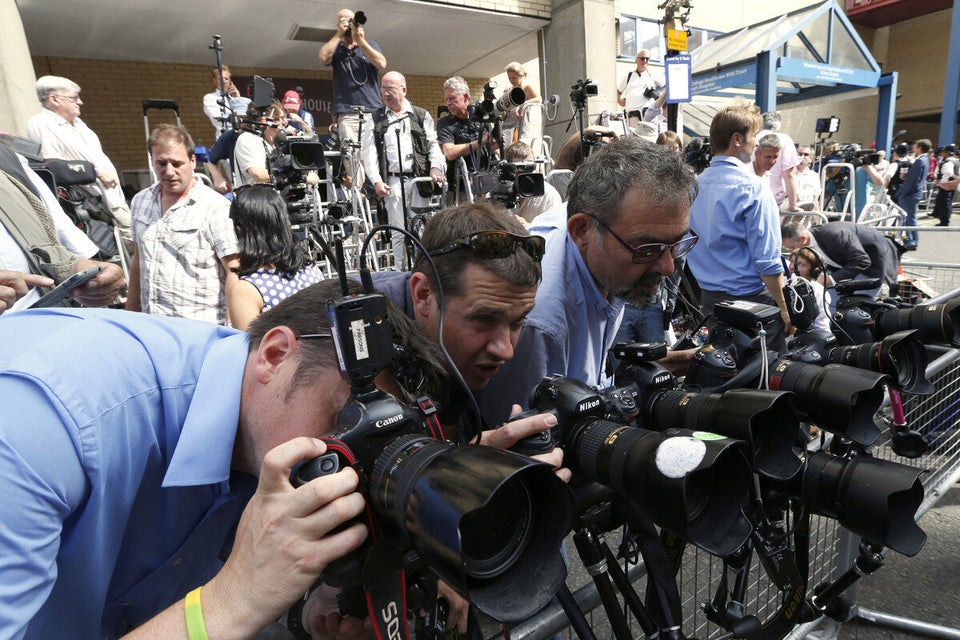 Outside The Lindo Wing At St. Mary's Hospital