Within 15 minutes of their 16-day royal tour, the Duke and Duchess of Sussex have — of course! — received their first baby gift: a stuffed kangaroo with a joey in its pouch.
The gift came at their first official engagement, a meeting with Australia's Governor General Peter Cosgrove. He handed the kangaroo and a baby-sized pair of Uggs to the beaming couple. In the video below, around the 13-second mark, Meghan can be heard exclaiming "Our first baby gift."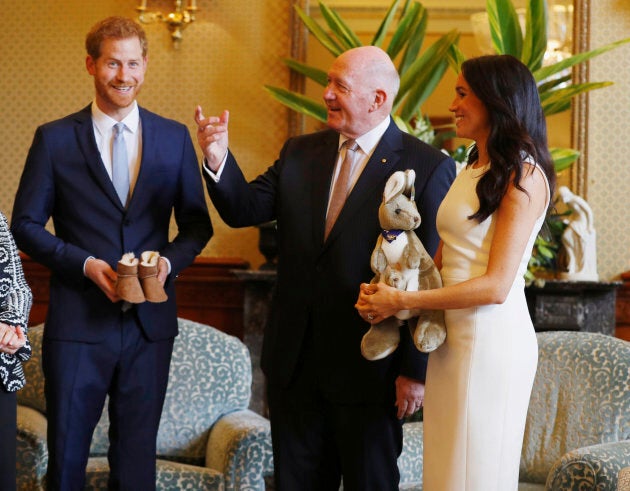 The duchess looked stunning in a white sheath dress by Australian designer Karen Gee, whose website predictably enough crashed several minutes after the outfit was identified.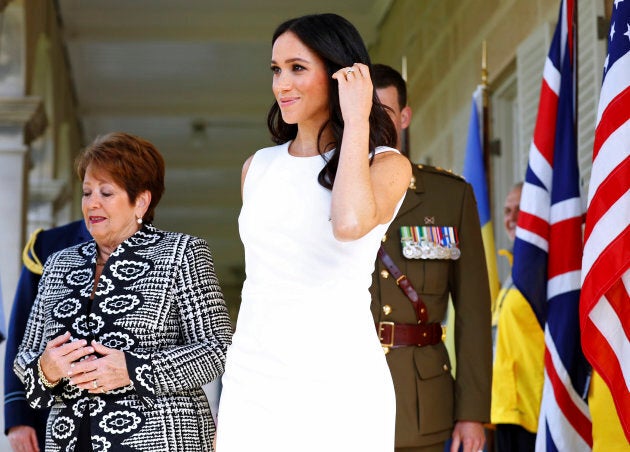 The Governor General and his wife presented the couple with traditional Australian hats. Hey, we all know the royals love some good headwear.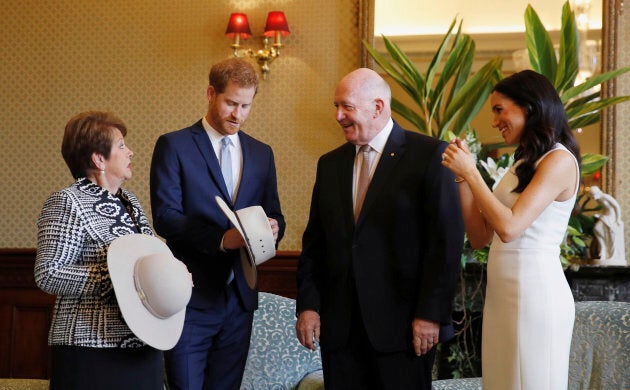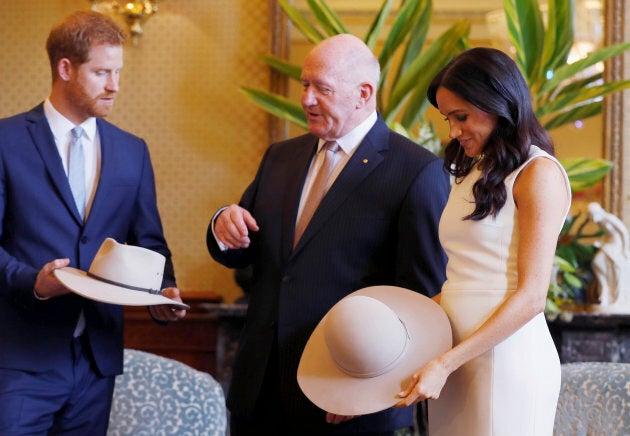 Meghan and Harry's next stop was Sydney's Taronga Zoo, where they met Rubi — a koala who is a mother to a joey named Harry, Kensington Palace reports.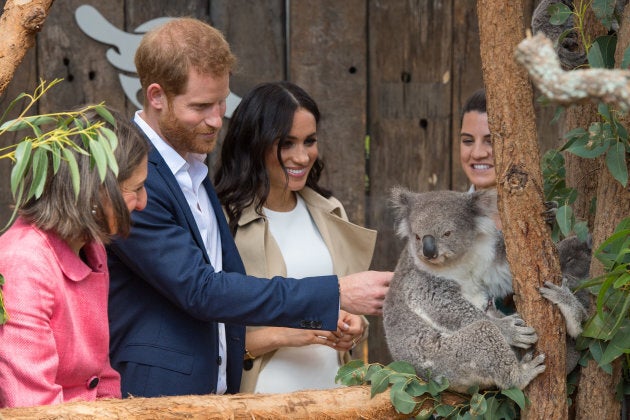 The couple then visited the Sydney Opera House to watched a private rehearsal of Spirit 2018 by the Bangarra Dance Theatre, before heading on a walkabout to greet members of the public.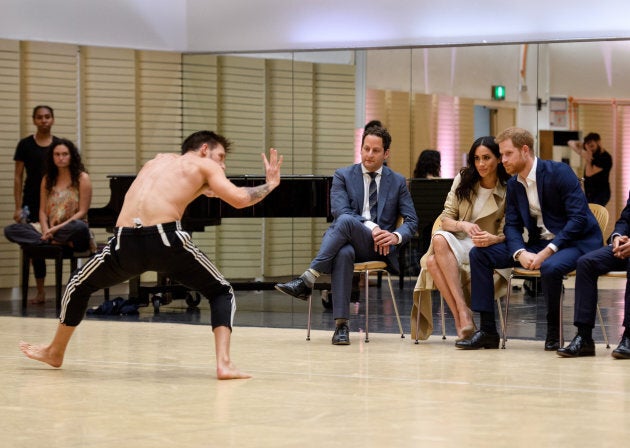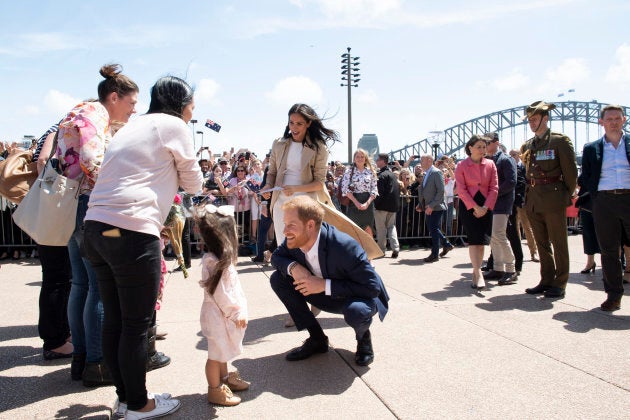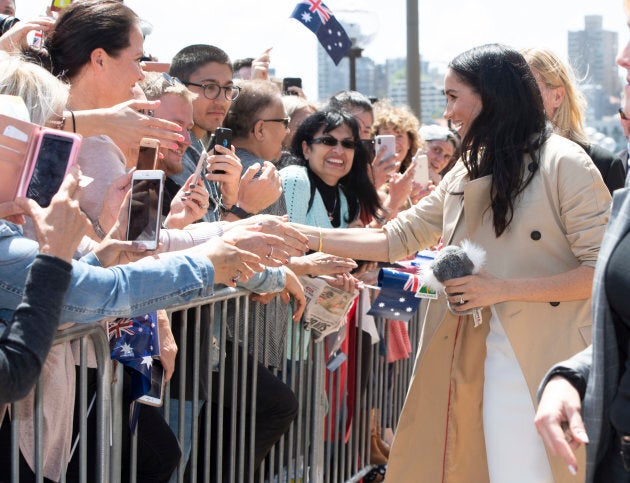 Their final engagement was an afternoon reception hosted by the Governor General at Admiralty House, where Harry acknowledged his and Meghan's baby news for the first time.
The duke and duchess' first day of the royal tour was certainly a whirlwind!
With files from Isabelle Khoo