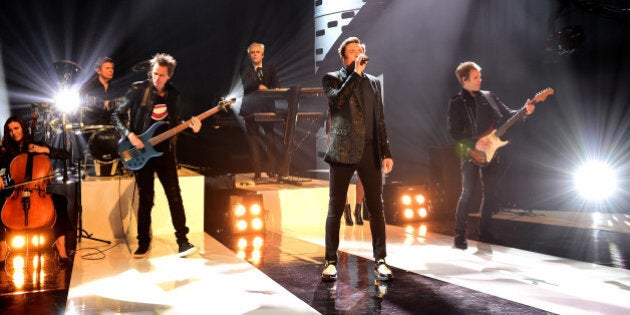 Once upon a time -- and a very long time ago it was, long before you could reach out to your favourite celebrities on Twitter or see their drunken escapades in real time.
Back in the days when you patiently sat by your radio with a cassette recorder ready for your favourite song to come on the air so you could tape it and listen to it over and over without hogging the family HiFi, I dreamed of being a reporter at a fabulous celebrity magazine known far and wide for its depth of celebrity coverage, and adored by young girls.
That's right. I wanted to be a writer for Tiger Beat.
I had it all figured out. I was going to move to New York or L.A., or wherever TB HQ was located, and I was going to stake my claim as the confessor and confidante to the stars. I was going to be besties with the Brat Pack. I was going to go clubbing with the Culture Club. I was going to discuss the literary merits of The Magus with Simon LeBon and be one of the few to know what The Reflex really is.
Fast forward a couple of decades. Okay, maybe three. And probably a half. Yes, that seems about right.
Sure, I became a reporter and have written for many magazines, but they were far from Fifth Avenue and even farther from the sudsy fluff of Fleet Street. They were parenting magazines and bridal magazines and a few community magazines, each one important to its readership, but not one brought me closer to my dream of being Almost Famous.
Here in my Ordinary World, I had to settle for infamy after a story I wrote upset residents in a part of our community for a few weeks, and for having the toddler who stomped on the foot of our town's elderly first female mayor when she pitched a fit over a sucker in the grocery store (the toddler, not the mayor).
"One day," I would think. "One day, they'll play somewhere close enough to here and not only will I go, I'll be the one to do the interview in advance of the show. I'll be hip and cool and pretend like I'm not losing my mind while trying not to ask a question they've been asked 10,000 times before."
Bucket list item Number 1: Interview the Boy Band of My Youth.
And then it happened. Duran Duran. In town. Here. Well, almost here. Literally 20 minutes from my door, for two nights only. And how awesome is this? One of my old best friends and her husband immediately offered their almost-impossible-to-procure tickets so I could go.
My friends, I was on the top of the world. Up so high I could see the snow-capped peak of Bucket List mountain and my red pen was ready to strike.
The wheels started spinning. Sure, I hung up my notebook and pen a long time ago, but, I reasoned with myself, I still have the chops for this kind of thing. I've met and interviewed plenty of famous people, from astronauts and professional athletes to prime ministers and other celebrities, so why not me, and why not them?; if not back then, why not now?
And if Billboard could introduce this bizarre combination of words in advance of the Paper Gods album release and subsequent tour, why couldn't I put my years of fangirling to use to have a really awesome sit-down with the band?
OK, yes, it probably is a little bit weird, but if you ask any reporter you come across, they'll almost certainly tell you they have a "dream interview," that one subject, who, if the opportunity landed in their lap, they would interview without hesitation, whether it meant doing it for free, or without a week's sleep, or doing it while standing on their head.
And so I set to work. If the Duran Duran doesn't fall into the lap, then the lap must fall into Duran Duran. Or something like that.
I put my super-sleuth reporting skills to work (and reached out to a few well-connected people) and opened the door, first a sliver, then a crack. I wrote the lede in my head a dozen different ways. Would I start with the obvious "I'm on the hunt, I'm after you?" or would that be a little too creepy?
I figured that if I couldn't get an actual interview with the band, I could, at the very least, write something about trying to get an interview with the band.
Which is, in the end, what this is: A story about trying to get a story.
Because I will be in the crowd on Saturday night, enjoying Duran Duran's new songs (which I quite like), and their classics (which I like even more), but I will not be hanging with the band.
I will not be salting my lips with plain Lay's chips before doing shots of Patron with Simon, Roger, Nick and John after the show.
I will not have the chance share with Simon that he and my daughter share a mutual appreciation of Fall Out Boy, and that they are to her what Duran Duran is to me.
I will not get to listen to those plummy Brummy accents but through a microphone from across a crowded room filled with other, screaming, middle-aged mothers.
And the mystery of The Reflex? Well, that will have to remain a mystery, at least for a little while longer.
Duran Duran will be back; playing in Toronto in July. And I've got tickets.
Follow HuffPost Canada Blogs on Facebook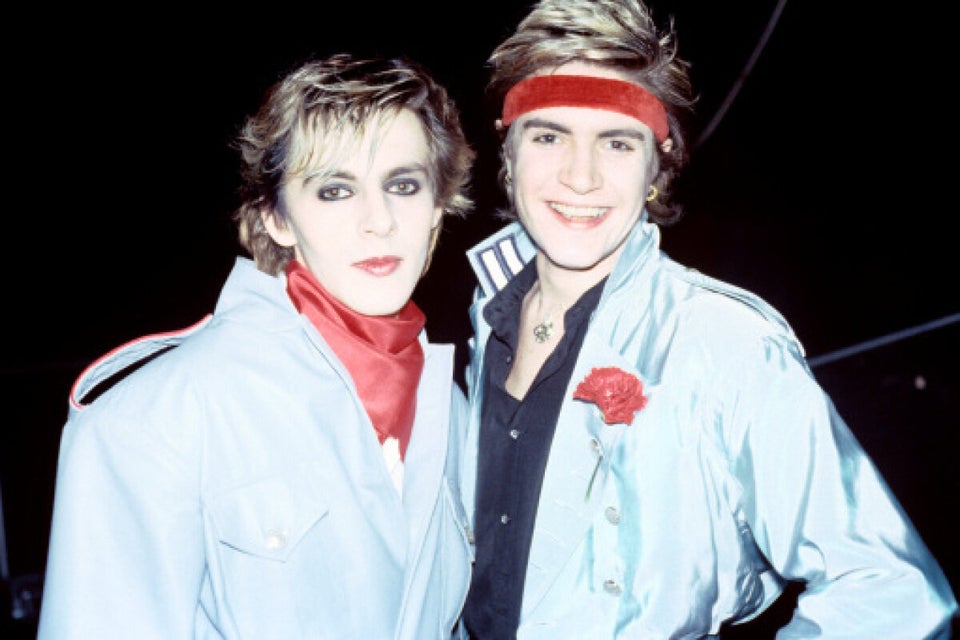 Duran Duran through the years