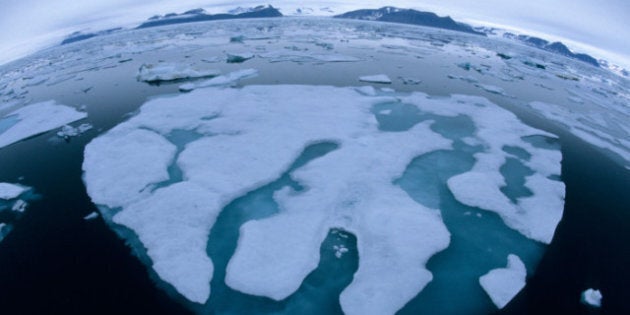 When you look back at 2011, you get the distinct impression our home planet was trying to tell us something.
Hopefully this will be the year that we start listening.
As we enter the holiday season with all of the family visiting, we can all think of one of those odd relatives we have -- the kind who just keeps talking, keeps saying the same thing regardless of what's happening around them, regardless of what should be interesting (or even contradictory) facts introduced into the mix.
Well, on climate change, that's us. Collectively, that is.
Most of us don't dispute what the scientific community is telling us about climate change. After all, it's what they study, and we don't. But we do try to force it from our minds, like those embarrassing moments we've all had that we push into the deep recesses of our brains. A favourite coping mechanism is to think that this climate change thing is something distant, a problem that our brilliant children will fix. And we need to call them brilliant in order to take the pressure off us in the here and now.
What happened in 2011, however, takes away that "something distant" excuse. How many times did you hear news stories about the weather with the words "record breaking" in them? Whether it was about needing to send in the army to help with Quebec's flooding in the spring, or about it feeling like 50 degrees in Toronto in the summer, or about warm winter weather just last week in Manitoba, we've had record-breaking wacky weather from coast to coast all year.
Also this year, the B.C. government made it official and told builders and developers to plan for a 0.5-metre rise in sea levels by 2050, and a full metre by the end of the century. That should give the current owners of waterfront properties, and the insurance companies who insure them, something to think about.
"Everything I've heard has said that we used to have drought every 10 years, then it became every five years and now it's every two years. And it you don't have the rains at the beginning of the year or towards the end of one year then you are going to have a problem into the next year."
To be fair, this news with the big numbers and statistics can leave anybody a bit numb. If you yourself weren't forced out of your home by floods, or hit by a tornado, or deprived of food by crop failures, then you can just ride it out for another year, right? Just keep talking about the same things, like that odd relative, doing our best to ignore the reality around us.
The problem with this coping mechanism is that it only works in the short term. At some point, reality bites back.
It all begins with listening to what our home planet has been trying to tell us in 2011.