Paulina Gretzky's golfer fiancee Dustin Johnson has left the PGA Tour amid a report he was suspended for six months after testing positive for cocaine.
The athlete issued a statement on Thursday saying that he was going to seek "professional help" for some "personal challenges," though he did not elaborate on what they were.
"I am taking a leave of absence from professional golf, effective immediately. I will use this time to seek professional help for personal challenges I have faced. By committing the time and resources necessary to improve my mental health, physical well-being and emotional foundation, I am confident that I will be better equipped to fulfill my potential and become a consistent champion.

"I respectfully ask my fans, well-wishers and the media for privacy as I embark upon this mission of self-improvement."
The statement came before a Golf.com report of an anonymous source with information about Johnson's positive test for coke, marking the third time he had failed a drug test.
He had previously tested positive for marijuana in 2009 and cocaine in 2012.
The PGA Tour does not have to disclose any discipline it has taken against players who fail the tests.
Johnson's departure from the tour would mean he will be absent from the PGA Championship, which will take place in Louisville, Ky. from August 7 to 10.
Fox Sports golf analyst Robert Lusetich said on Twitter that Johnson's alleged drug use has been a "long-term" problem.
He also claimed the golfer had engaged in affairs with the wives of two other PGA Tour players.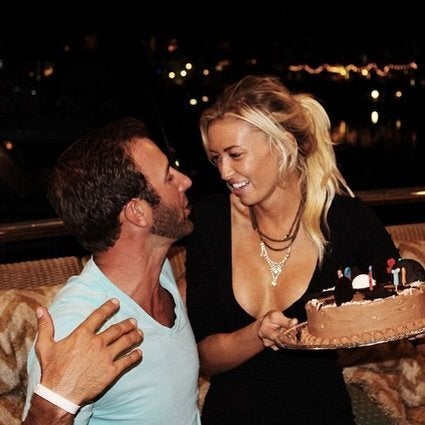 Paulina Gretzky's Sexiest Outfits Of 2014 (So Far)