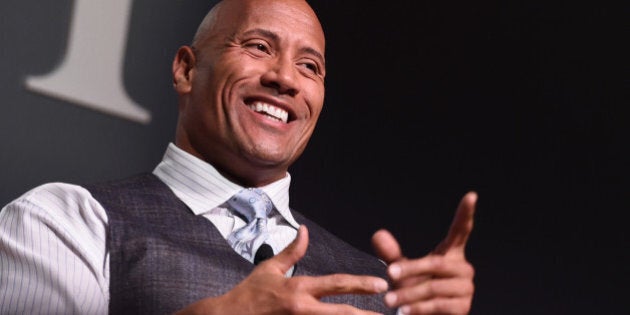 In the adorable snap, Johnson is seen beaming from ear to ear as he rests his hand on Hashian's growing baby bump.
"I was raised by and live with amazing and strong women, so the universe felt we needed one more... IT'S A BABY GIRL!!" The Rock wrote. "THANK YOU guys so much for the awesome support and love you've sent @laurenhashianofficial and myself from around the world. We're so grateful for this blessing and thrilled to share the news with y'all. #BringOnMoreEstrogenInOurHome #MeAndPuppyHobbsAreTheOnlyDudes #Proud2xPapaBear #JustOverHereMakingBabiesAndStuff."
This is the first child for Johnson and his girlfriend Hashian, who have been together for nine years. The "Furious 7" star is also a dad to a 14-year-old daughter named Simone, whom he had with ex-wife Dany Garcia.
Johnson has always been very open about his family. Back in August, the actor revealed to Esquire that he attributed part of his success to his amazing home life.
"We do these stories and we talk so much about the business end, the success end, but then Lauren isn't mentioned and my daughter isn't mentioned," The Rock said. "I always like making sure we find the balance and my home life is in there and Lauren Hashian is in there and my daughter is in there. With all the cool shit and success that I've been lucky enough to get? That doesn't happen unless the home life is solid."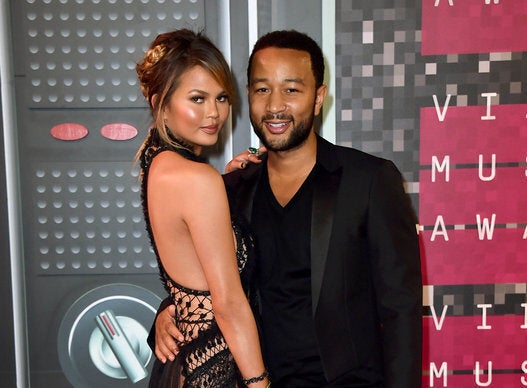 Celebrities Who Are Expecting In 2015