Crushed by the news that her beloved dog, Romeo, had inoperable bone cancer, a Canadian woman decided to make sure his last days were filled with love and adventure by making him a "bucket list."
Romeo has osteosarcoma in his left hind leg, a painful cancer that bursts the bone from the inside out. The boxer's owner, Riina Cooke, explained to CBC News that she wants to help him live his last days to the fullest.
A list of things to do before you die, the term "bucket list" comes from the saying, "kicked the bucket."
Since the diagnosis in late 2013, Romeo has ridden in a fire truck, howled to the siren while inside a police car, and feasted on a steak dinner (made by The Keg) in the park, reported The Tri-Cities Now. He has also posed for a photo with musician and animal-lover Bif Naked.
Story continues after slideshow: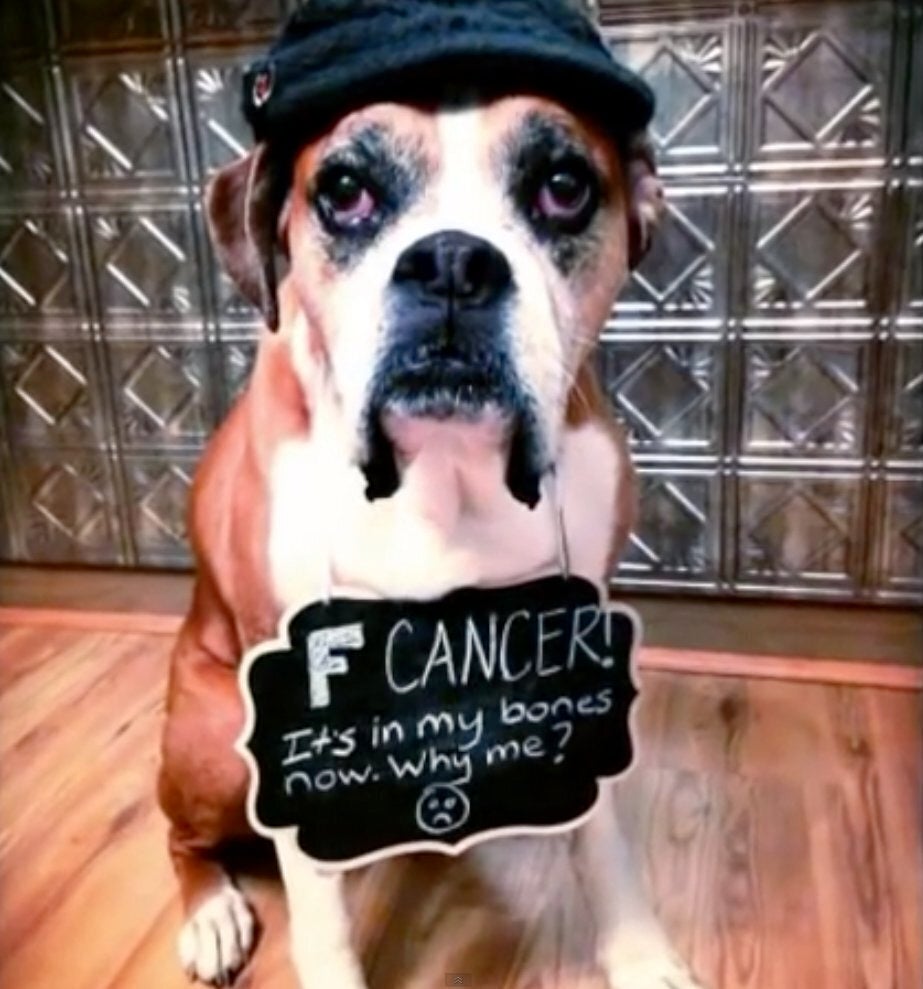 Dying Dog's Bucket List
Cooke admits the bucket list is also a way for her to deal with her grief, according to a website called Leash & Paws.
"I decided to start a bucket list for Romeo so he has something fun to do everyday till he's gone," Cooke wrote. "I can cry and mourn later! Going to make the best of what life has left for him in a positive and happy way."
Cooke, who works with people with developmental disabilities, used to take Romeo to work with her, where the dog showed his kindness and gentleness with her clients, said the website.
Like this article? Follow our Facebook page

Or follow us on Twitter
Popular in the Community