Vancouver-based restaurant company Earls has seemingly angered almost everyone in Alberta after announcing that it plans to source its beef from the U.S. instead of Canada.
Earls announced Tuesday that it had become the first restaurant chain in North America to serve 100 per cent certified humane beef.
Eagle-eyed consumers quickly spotted that the decision meant switching from suppliers in Alberta to ones in Kansas.
"After months of trying, we were unable to source a federally inspected, certified humane producer that could consistently meet our large supply needs," according to Earls' website. " Certified humane was more important to us than origin, so we chose a U.S. supplier for our beef."
Alberta politicians across party lines quickly took to Twitter to voice their disapproval.
Rob McNabb, general manager of the Canadian Cattlemen's Association, said that he was disappointed with Earls, as Canadian suppliers are not far off from meeting the restaurant chain's needs.
"We're just not quite ready to provide the level of documentation they're looking for," he told the Calgary Herald. "But our intent is to meet the market needs as quickly as we can and offer even a broader program."
Farmers were also upset with the move.
Hoven's cattle have been certified organic since the late 1990s.
Hundreds of Albertans have taken to Earls' Facebook and Twitter accounts to announce they intend to boycott the company.
Earls accused of supporting terrorists
While most are furious about the decision to outsource, but others have a more eyebrow-raising beef with the company.
Somehow that led to anger over halal meat — which is prepared in line with Muslim beliefs — and its connection to Islam.
Another commenter suggested Earls — which has dozens of restaurants in Canada and the U.S. — was supporting "terrorists."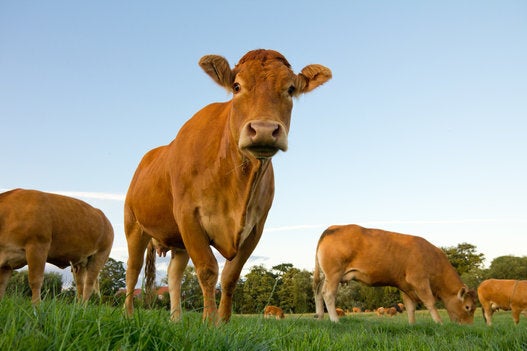 6 Reasons To Eat Grass-Fed Beef
Popular in the Community