When it comes to making earth-friendly choices, the name of the game is awareness.
When we pick recycled packaging, when we choose toxic-free products and when we cut down on our consumption and our waste, we are helping to preserve the planet while feeding, nourishing, and beautifying our bodies.
With this in mind, and in honour of Earth Day, we've put together a simple checklist of ways to easily modify your beauty routine, and save the planet at the same time.
(Story continues below slideshow.)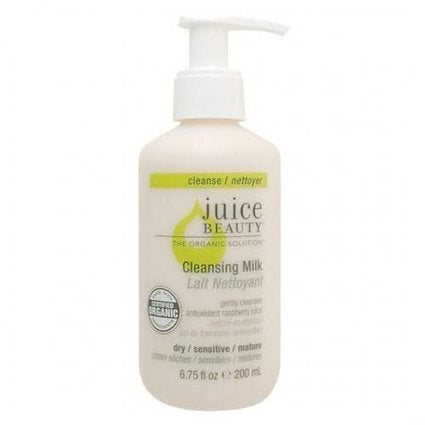 Organic Beauty Must-Haves
Green or natural beauty products are made without toxic ingredients. Not only is it ideal for our skin, but it also means fewer toxins polluting the earth's soil and water supplies. Look for ingredient lists that are short and sweet, like rms's raw coconut cream. No additives here, just pure organic oil.
Check your pretty cosmetic packages for the recyclable stamp to ensure that those teeny tubes, bottles and boxes avoid piling up in landfills and can be recycled instead. Some brands like MAC Cosmetics even have a recycling program in place. Back to MAC invites you to return six primary packages and gifts you a complimentary lipstick in return.
Save those bottles and fill 'em up with larger-sized, usually lower-priced containers of your favourite shampoos and lotions. Salons like Aveda stock these larger sizes that are perfect for refills.
Not only does DIY save you money, it also saves the planet. Making your beauty products at home means no packaging and very little waste. To increase your eco-friendliness, consider buying your ingredients in bulk and store left over ingredients in refillable containers. Try making a gentle cleansing mask using oats, honey and a drop or two of lavender oil.
Wet washcloths can harbour yucky bacteria and add to your laundry pile, so why not swap out the cloths for some super cute, reusable, antibacterial sponges? We're seriously obsessed with the silky texture and mini massage sensation of these Konjac sponges, which exfoliate, draw out dirt and blemishes and cut down on wash loads!
Summer's on its way which means the return of beachy waves and air-dried hair — a perfectly stylish way to cut down on our consumption of electricity. Not blessed with natural curls? Sleep in braids and get ready for soft, beach-worthy hair when you wake. Top things off with a spritz of all natural salt spray like this one from John Masters Organics, or learn how to make your own here!
We're huge fans of multi-purpose products like tinted moisturizers with SPF. They're time savers, cost-efficient and are a great way to cut down on waste since all that goodness comes in one simple package. Toronto's World Salon has developed an entire hair and skincare line based on multi-use products (like this cleanser that doubles as a shampoo), prioritizing award-winning beauty and green practices.
We can't say enough about the impact of buying local — not only does it support artisans and small businesses in your immediate communities, but choosing local also eliminates the need for international shipping and excessive packaging, reducing emissions and resulting in cleaner air. Check out local farmers' markets or beauty pop-ups in your neighbourhood for handcrafted goodies, and do your part in greening the planet while you shop.