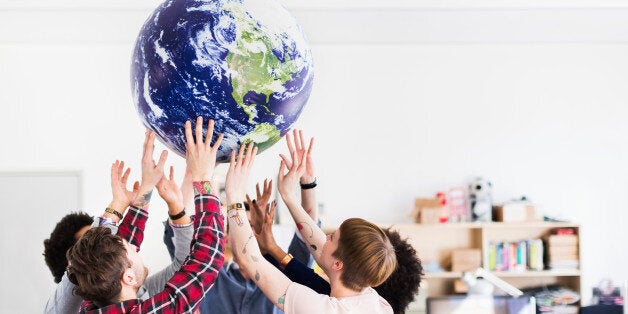 Since 1970, 192 countries, annually celebrate and act to preserve our planet earth on April 22.
Do your part and keep the Earth Day Ticker rising, to achieve 2 billion acts of green.
Start now, with these 25 ways.
8. Use paper that is 100% recycled,
9. Transform scratch paper into note-pads.
10. Print double sided and in draft.
11. Use paper clips instead of staples.
12. Switch your magazine, newsletter or greeting cards to an e-version.
13. Select the sleep or stand-by mode instead of your screen saver.
14. Unplug electronics over the weekend.
15. Unplug unused chargers.
16. Donate used electronic equipment to charities.
17. Bring electronics to an e-cyle centre.
19. Close the light as you leave the room, including the washroom.
20. Work in daylight without light bulbs or lamps.
21. Change lighting to LED.
22. Add low maintenance plants to your decor to get cleaner air.
23. Use non-toxic organic paints, material and furniture.
24. Encourage car-pooling and telecommuting.
What will you do to protect our planet; reduce, reuse or recycle? You have another tip? Please comment below or write to me.
Have a sticky situation at work or home? This is your forum. Write to Julie and she will reply promptly. Want more solutions to sticky situations? Check out Facebook, Twitter or order your autographed copy of Etiquette: Confidence & Credibility. Planning a conference? Julie happily travels coast to coast and beyond, to present customized activities.