Although mountains are always moving imperceptibly, what happens in a national mountain park -- when the earth moves under your feet?
After the first earthquake a crack appeared at the top of the highest mountain in the park, Monte Vettore (2,476 metres), running along the flank of the mountain.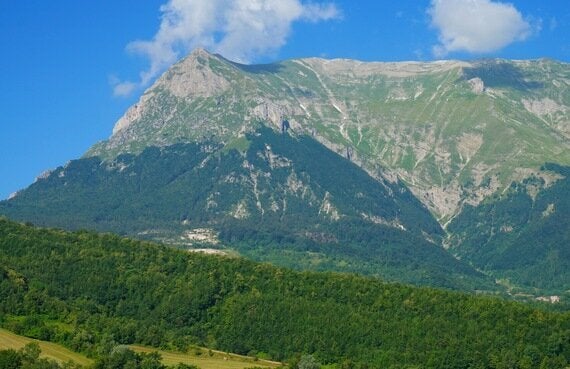 A clear rift opened on Monte Porche and there were numerous land and rock slides on mountains. The park is characterized by deep gorges, many of which are now full of fallen boulders and rocks.
More recently, a river suddenly emerged near the park village of Castelsantangelo Sul Nera, actually running through a protected area the park created as a reserve for human habituated wild animals. These are wild animals who have been injured and received extensive veterinary treatment and/or been born in captivity.
The park had to quickly relocate them -- including among other animals -- a wolf and two golden eagles. Meanwhile, farmers were faced with traumatized livestock, and people living and working in and around the park were obliged to leave their homes and businesses.
Thepark faces new challenges.
President of the Monti Sibillini National Park, Oliviero Olivieri, describes it:
"Our role as park authority is help co-ordinate and develop the socio-economic life in the 'post-sisma' phase. The park's strategic tourism plan was due to end in 2017 and now we are developing a new strategy to co-ordinate renewal and revival. People who live in the park are coming forward to participate more than ever before. They are looking to us to take a leading role."
Sustainable Tourism Officer Dr. Maria Laura Talame explained some challenges of tourism in this situation.
"When a location is closed to the public because of being particularly dangerous, many people become more interested to go there. In some parts of the park the closed areas have to be guarded. It is unbelievable how many phone calls and how much interest there is, often from people who don't normally go to mountains. People have a great curiosity to see how the mountains have changed."
Is there truth in the old saying "All publicity is good publicity?" Many foreign visitors contacted the park expressing condolences and saying they plan to return. The park is unique is offering a sensation of a particularly high level of undisturbed nature with profound diversity of landscapes within its 692 square kilometres.
"Of all the European countries, Italy has one of the largest stores of biodiversity, accounting for half the plant species and a third of the animal species occurring in Europe," according to the European Environmental Agency 2016. Many sites in the park are registered as locations of European Community interest for biodiversity.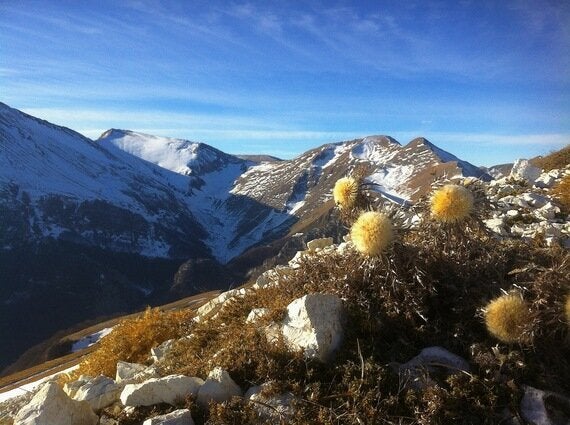 Now more than 50 park trails, as well as some roads, are being inspected for safety. The website is being altered to encourage visitors while also explaining what has taken place.
It is anticipated foreign visitors will return this spring.
Follow HuffPost Canada Blogs on Facebook