Easter is the perfect holiday for a festive brunch: it naturally lends itself nicely to both classic ingredients like eggs and fresh spring produce.
Take brunch as an opportunity to serve lighter portions of Easter dinner favourites like ham and lamb or have some fun with eggs and carrots, which instantly make us all think of the holiday. Serve plenty of seasonal fruits and vegetables. And of course, have dessert —and a colourful punch— to round things out.
These 25 Easter recipes can accommodate all your guests, including vegetarians and gluten-free eaters. The list also includes the perfect mix of breakfast and lunch foods. Happy Easter, and eat up!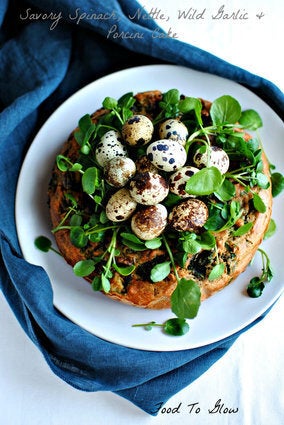 25 Recipe