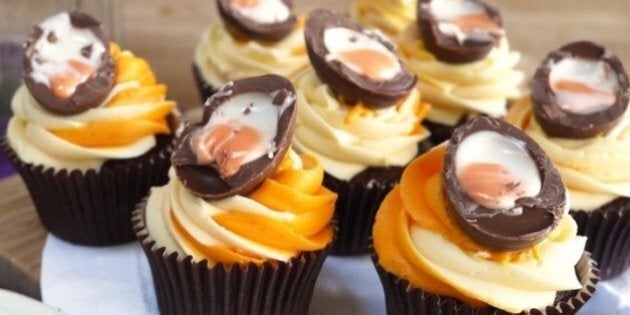 The Easter holiday is over, and all you have to show for it is baskets and baskets of Easter candy. Our advice? Start baking, now.
As much as we love eating Easter chocolates and candies on their own, there's nothing like adding your favourite chocolate to a mix of brownies, cookies or even a cake. And because we're in the mood for overindulgence, the recipes below include everything from deep-fried Cadbury Creme eggs to no-bake cheesecake jars with Mini Eggs.
And if you don't have any candy laying around (or ate all of it during the long weekend), remember, this is the perfect time to stock up on discounted Easter eggs of all sorts and flavours.
Here are 20 fun, chocolaty and creative ways to use leftover Easter chocolate. Which recipe do you like the best?