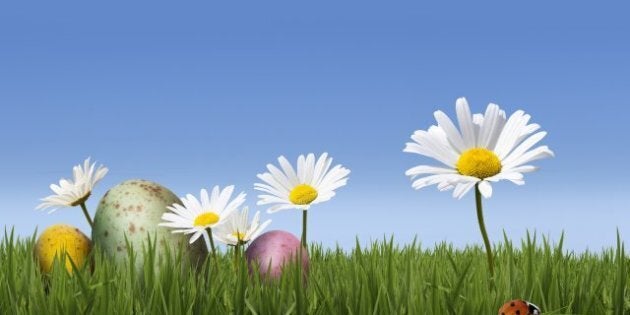 Those beautifully decorated eggs make Easter one of the most playful and colourful holidays of the year, adored by children and adults alike.
The Easter egg treasure hunt will always be a classic family celebration but why not have give it a twist with fun and silly themes?
This Easter Sunday, March 31, host an Easter egg hunt to remember with these unique versions of the time-tested game.
LOOK: 6 Quirky Easter egg hunt ideas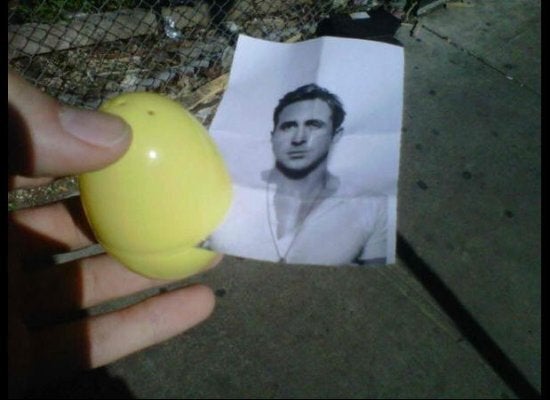 Hosting a Quirky Easter Egg Hunt
Heartthrob Easter Egg Hunt
Okay, maybe this one is more for adults and teenage girls. Last year, a Ryan Gosling-themed Easter egg hunt In New York was a viral hit, so why not create your own flirty scavenger hunt with your favourite heartthrobs and faux little love notes.
Now back to the children. This is a good one for toddlers and preschoolers, says CTV News. The day before Easter, parents, (or you know, the Easter Bunny) can help kids bundle pretty little bags of jellybeans. Help them plant the "magical beans" in the backyard "Once they are completed, lead youngsters into the backyard and before the kids wake up on Easter, replace the buried treasures with freshly planted lollipops. (You can use indoor pots if it's not warm enough to play outside.) these buried treasures with newly-sprouted lollipops.
Plan your Easter egg hunt after sunset for a moody twist on the family friendly tradition. "Arm your kids with flashlights, and send them out at dusk to hunt for eggs. For even more fun, make it a glow-in-the-dark egg hunt: Just fill plastic eggs with lit glow sticks and candy, tape them shut and hide them," iVillage recommends.
Get a little techie by giving older kids GPS coordinates and devices for the hunt. Several communities are doing this on a broad scale, says Yahoo! Games, but you might also be able to do it in your backyard if you have the land for it. You can help them with this too, making it a ideal game for the whole family. You can do it in a public space, or localize it to your yard, if you've got a sizable enough plot. Each egg can store the exact location for the next mission. The first one to find a specific number, or the ultimate prize, wins.
Shake things up by thinking of clues and hints to include in your hunt. Include jokes and riddles and don't be afraid to get a little punny. Canadian Living recommends that before the big day, lay out the clues in their designated spots with a bedside notes to the little ones asking them to follow the signs to find their rewards. And hey, why not sign each clue from the Easter Bunny.
The Medium Is the Message
For this wholesome Easter hunt, fill each egg with a number and scripture telling part of the holiday story. "Then when the kids find the eggs and are sitting all together, call out the numbers one by one and have each person read their scripture. You can have the kids tell the story of Easter," says the Purple Trail.
Popular in the Community