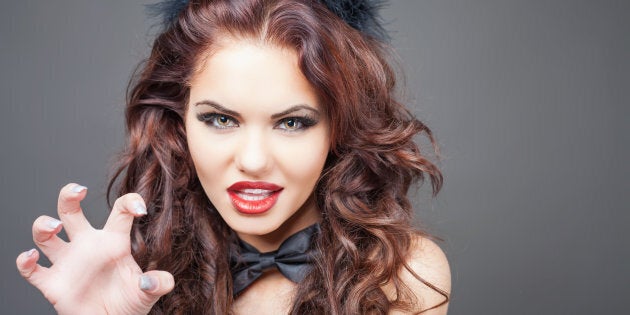 Sometimes you just don't want to put a lot of effort into Halloween. And we get that. What with work, your social life, kids, watching "Riverdale" on Netflix, and eating (we spend a lot of time eating), there's little time left for making a Halloween costume or going to several stores trying to find your outfit.
But sometimes, you don't have much of a choice. Whether it's for the office group Halloween costume contest or just a party you're going to with some friends, you have to dress up, even if you aren't in the Halloween spirit.
So, for all those lazy folks out there, we picked some easy Halloween costumes that don't require much effort.
Elle and Mike from "Stranger Things"
Cat
Ms. Frizzle from "The Magic School Bus"
Olive from "Easy A"
Snow White and a Dwarf
A fan of Gryffindor's quidditch team and a Slytherin
Cheryl Tunt from "Archer"
Avocado
Hayley Smith from "American Dad"
Witch
'80s party girl
Dr. Ellie Sattler from "Jurassic Park"
Rosie the Riveter
Wednesday Addams
Elliott from "E.T"
The killer from "Scream"
Emoticon
Marty McFly from "Back to the Future"
U2's Bono
The Sims