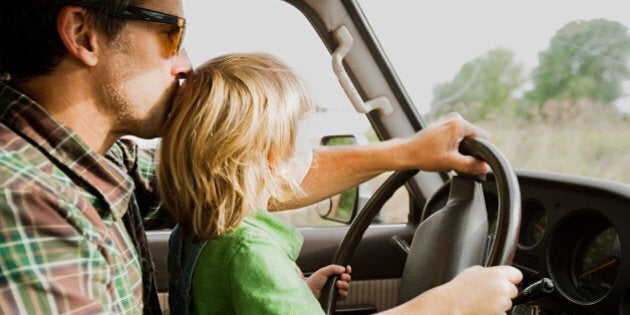 With the low Canadian dollar, families across the country are satisfying their travel itch the old-fashioned way: through the open road. Whether it's driving through the Great White North or heading down south, road trips are a cost-effective solution to a summer getaway. Professional Organizers in Canada are sharing their tricks for keeping the good times rolling as you explore the open road.
Plan ahead: Don't leave packing to the last minute. Set up bins for each family member -- electronics, food, medications and shoes -- so you can toss things into it when you think of it.
Strategies and Techniques: The car has limited space so only bring clothing you'll need and use keeping the weather in mind. Roll clothes or "pack flat" to avoid wrinkles and maximize space. Also consider filing clothes instead of piling clothes so you can see everything you pack. Instead of rummaging through your trunk every time you need something, use clear containers or bags to hold items you may need to find while driving. Things like food, electronics, safety kits, swim suits and a change of shoes should be easily accessible and placed into a clear bags or portables container with a lid to keep contents contained.
Checklists: Create a laminated re-usable checklist and use it whenever you go on a road trip to reduce packing stress and eliminate the cost of replacing necessary items that were forgotten. Use it when packing up your belongings so nothing is left behind.
Food tips: Make sure the kids stay healthy by packing non-perishable food. This will avoid fast-food and gas station snacks along the way. Consider fruit that doesn't need to be refrigerated, such as apples, bananas or dried fruit. Opt for healthy but tasty treats to keep the kids happy. Allergen-free kale chips come in a variety of flavours that even the pickiest eater will enjoy. If you do need to stop for food, stop at a grocery store and pick up ingredients for sandwiches or buy a pre-made salad.
Entertaining tips: Pack tablets, books or colouring kits to keep the kids occupied. Be sure to monitor technology time and encourage family discussions while driving.
Medical tips: Always include a first aid kit, prescriptions, thermometer, pain medications, allergy treatments and bug repellent.
Create an adventure binder: Have the kids research the journey. Create a table of contents and have them include itinerary, maps, destination information, restaurant menus and pit stop attractions, or use Pinterest to create board specifically for each trip.
Technology: Download online apps that can get the whole family involved. Trivia apps will allow for some friendly trivia competition while still keeping everyone's brains hard at work. With an ever-changing library of quizzes, you'll never be bored. Just make sure the passengers are in charge of the device and not the driver!
Be realistic: Plan your stops ahead of time. This will avoid long days of driving and allow you to book hotels and activities in advance. Know where you'll stop for gas, activities and when to call it a night.
Follow HuffPost Canada Blogs on Facebook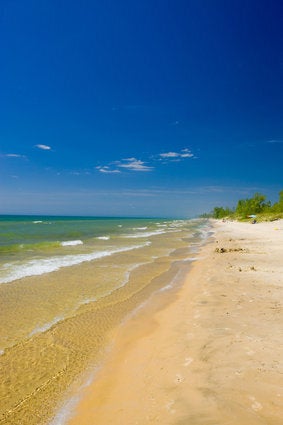 Best Canadian Summer Road Trips
Popular in the Community