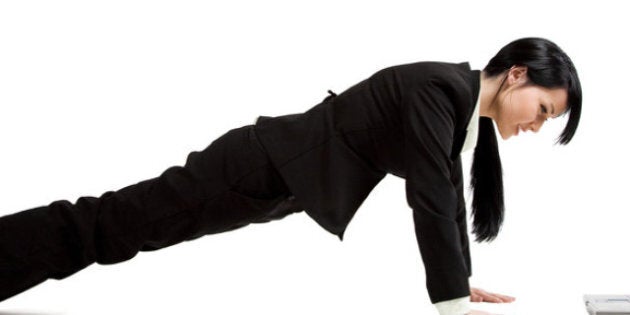 People who exercise frequently tend to have two things: discipline and motivation. The discipline helps them carve out space in their week to work out, and the motivation keeps them going. But for the rest of us, inspiration is harder to find -- until, of course, we realize that we can exercise while doing practically nothing.
That's part of the mindset behind Nano Workout, a website created by Swedish industrial designer Joakim Christoffersson, whose frustration with how his packed schedule kept him from working out inspired some innovative exercises.
"The beginning of last year I was flooded with work and didn't have the time for working out," he told The Huffington Post Canada in an email. "One evening I made a joke about installing an exercise machine in the bathroom to optimize all time available for working out. [Then] I couldn't drop the idea of utilizing time better. I started to break down my day into common situations and analyze them to find the possibilities to exercise based on the natural conditions the situation provided."
SEE: 10 Nano Workout exercises you can start doing right now. Story continues below: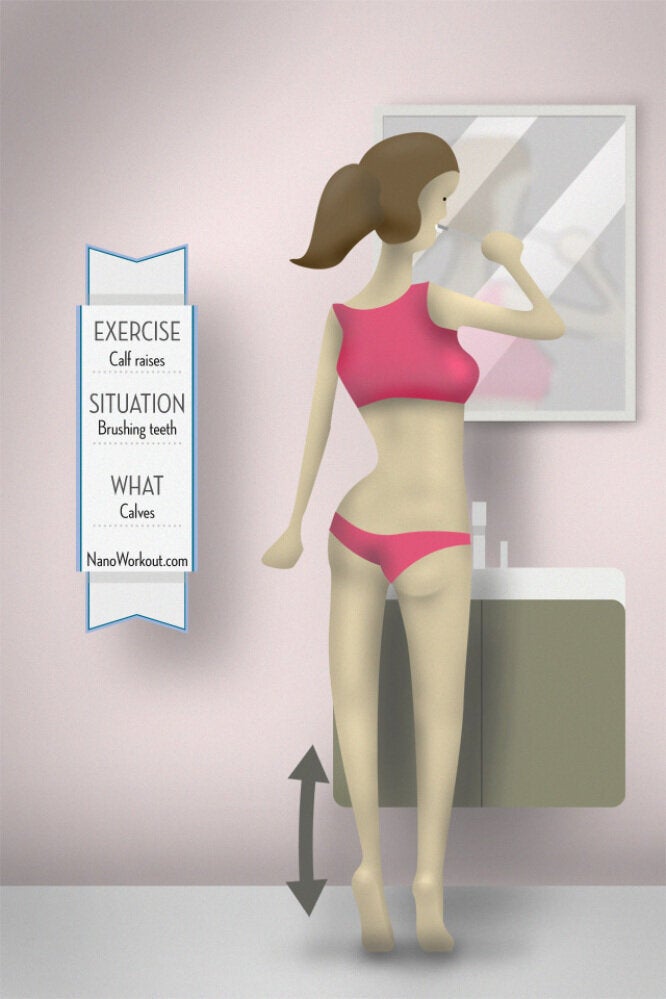 The Nano Workout
These natural situations include riding the subway, cooking in the kitchen, and best of all, watching TV. The images on the site fall along the same lines as wondering how many calories you're burning by laughing, but with actual instructions for best results and explanations as to why they helps. Though Christoffersson doesn't specify number of reps, or which of the dozen or so exercises currently on the site people should do each day, he believes strongly in their efficacy.
"All of the workouts work just as well as any other exercise in a gym or aerobic class. Some of them might be a bit odd but they all serve their purpose," he explains. "Nano Workout is not a exercise program but more of a mindset. It's a way to illustrate that there are other ways to get your daily portion of exercise than just by going to the gym."
Christoffersson has signed with an agent to work on a book, and hopes to create an iPhone/Android app for the Nano Workout soon. But for the time being, he'll be content if people just start incorporating exercise into their daily lives, and come up with a few ideas of their own.
"If you already are working out you can combine your current exercise program with Nano Workouts to get even more from your day," he says. "Hopefully you'll also have fun doing them."
Or at the very least, entertain your colleagues with your office chair dips.
Popular in the Community