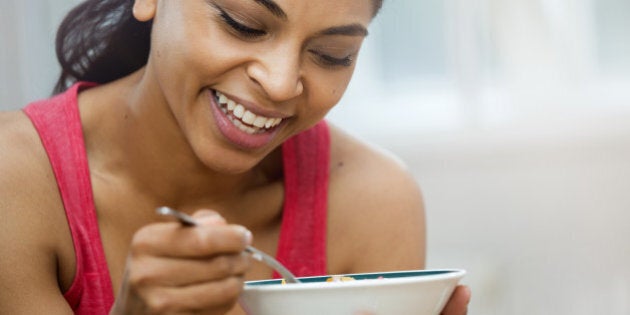 Three meals a day with snacks in between has long been the prescribed diet for healthy living — but for those battling type 2 diabetes, that formula may not be helping at all.
Instead, participants were given two meals, one for breakfast between 6 and 10 a.m. and one for lunch between 12 and 4 p.m., with enough nutrients to equal a day's intake. They were contrasted with those who were given six meals a day with the same amount of calories. Both groups lost weight, but the results were more significant for those given the first diet.
"Our data contradict the widely held opinion that eating more frequently is healthier than eating less frequent larger meals. Some studies have suggested that people who consume more snacks are less likely to be obese, but other large prospective studies have demonstrated that frequent snacking may lead to weight gain and an increased risk of type 2 diabetes because of the higher energy intake, mainly from added sugars."
The study emphasizes the importance of timing when it comes to meals, noting that "eating meals later in the day may also
adversely influence the success of a weight loss therapy."
Overall, Dr. Hana Kahleova, lead scientist on the study, was pleased with the results, and thinks they could be applied to many people looking to lose weight. Apparently, missing dinner isn't as big a deal as one might think.
"The patients were really afraid they would get hungry in the evening but feelings of hunger were lower as the patients ate until they were satisfied," Kahleova told the BBC. "But when they ate six times a day the meals were not leaving them feeling satisfied. It was quite surprising."