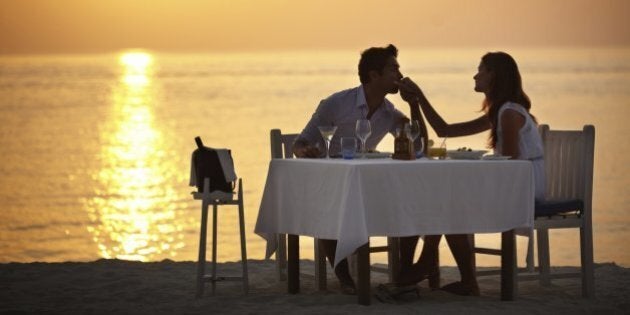 I love travelling, but when I am on the road or a plane, it is easy to go for the unhealthy options. With a little planning, it is possible (and easy!) to stay healthy and eat nutritious foods on your next holiday or business trip.
Recently, I was fortunate to speak with Fairmont Pacific Rim's executive chef, Nathan Brown. Nathan provided the top tips on how you can eat healthy on your travels.
What are the top tips for eating healthy while travelling?
Healthy eating while travelling is about being prepared. While some establishments do healthy eating better than others, do your research and locate establishments before you travel.
What can you do if you have dietary restrictions?
The best thing to do is get in contact with the chef of the hotel prior to your travels to let them know the specifics of your dietary restrictions. Most chefs have been trained to prepare a vast array of special dietary and allergy-specific meals, and many hotels will have menu options that cater to dietary restrictions, preferences and allergy sensitivities.
Another option is to send a menu directly to the chef that has worked for you in the past, and the chefs can work with their own sense of creativity to prepare dishes that suit your tastes. If the hotel is aware, the culinary team can be prepared and offer alternative options that comply with dietary restrictions without forfeiting flavour, especially if you will be staying at a certain hotel for a longer period.
Can you ask for room service with modified meals?
Many hotels will have many healthy items on existing menus that contribute to overall well-being. Having dishes on a menu that are healthy, gluten free, lactose free, vegetarian, or vegan should always be available. If they are not in the actual in room dining menu, they may be available in the hotel's all-day dining restaurant menu.
Is it a good idea to email the hotel before you leave to ask about healthy eating options?
This is the absolute best way to ensure you get what you want. If you have specific dietary needs the kitchen will love that you gave them extra time to plan something special for you.
What are healthy snacks suggestions for jet lag?
Stay hydrated during and after a flight.
Vegetable juices will give you some of the energy you are missing. Stay away from sugar, it will give you a feeling of a false high and the "sugar crash" will be worse. I find it helpful to me as well to stay away from carbohydrates.
I love travelling healthy! Your suggestions are always welcome, as I continue on my journey to live life to the fullest. Let's have the very best 2015!