On multiple occasions, the fashion world has been accused of cultural appropriation — the adoption or use of elements of one culture by members of a different culture as a largely negative phenomenon.
They're attempting to do that with an exclusive fall designer collaboration featuring four limited-edition scarves created by Bennett and Hunter. Each scarf is what eBay calls "wearable art," featuring prints that bring together the designs and symbols from the artist's heritage with a modern, fashion-forward aesthetic.

But how do these scarves avoid cultural appropriation? And can they really make a difference?
First, the designs have been created by artists who are indigenous.
"It's very important that we can share our cultural perspectives and our designs through our eyes," Bennett said, noting that when he was designing his scarf for eBay, he wanted to create a product that could transform with anyone and could be worn by anyone.
And second, 100 per cent of sale proceeds go toward each artist's charity of choice.
Bennett, who is from Stephenville Crossing, NL, elected to have the proceeds from the sale of his scarf designs to go to the St. John's Native Friendship Centre, an urban aboriginal organization that provides programs and services in the city of St. John's.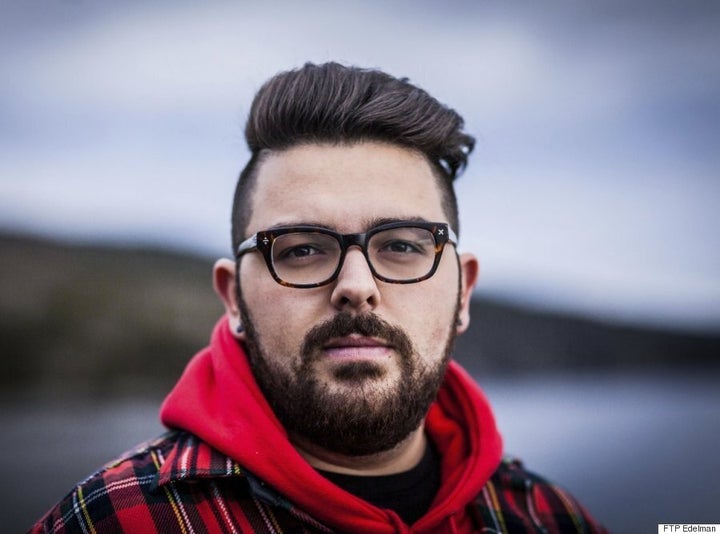 "In Newfoundland, we just got a lot of funding cuts to our arts and a lot of different programs have been cut in the province, so I thought it would be a great opportunity to give back to our indigenous community," Bennett told HuffPost Canada Style in a telephone interview.
"A lot of the arts programming happens at the St John's Friendship Centre, so I thought how much art meant to me as a young Mi'kmaq person, and how important art, our culture and these designs are to our identity that I wanted to be able to help encourage kids and enable kids to get this training or take part in programs that foster and harness their artistic skills."
Bennett illustrated his two scarves by hand and took inspiration from the land and the importance of the identities and traditions of the Mi'kmaq people. Though this is the first fashion piece Bennett has designed, the artist, who achieved a Masters of Fine Arts at The University of British Columbia Okanagan and has had his work shown in galleries across Canada and the world, said he has always had an interest in fashion and clothing.
He notes that complex geometric patterns found in Mi'kmaq porcupine quillwork are also found in his scarf designs, along with the bright colours also commonly used. His vibrant scarves, which he wants to "burn and standout for someone," was a discussion between him and eBay to find the perfect fall colours to incorporate into the look.
For Hunter, who is from Red Lake, Ont, it was the combination of art and nature through a spiritual lens that inspired his piece for eBay. Noting the importance of empowering those around him, one of Hunter's scarves feature nature, while the other is of a eagle feather, which in his Ojibway culture is given to those who have accomplished a great feat or have made a positive impact in the community.
Hunter, who studied graphic design in Sault Sainte Marie, ON., chose the David Hodges with N'we Jinan Project as his charity of choice. The non-profit music initiative gives a voice for First Nation artists through music and creative expression.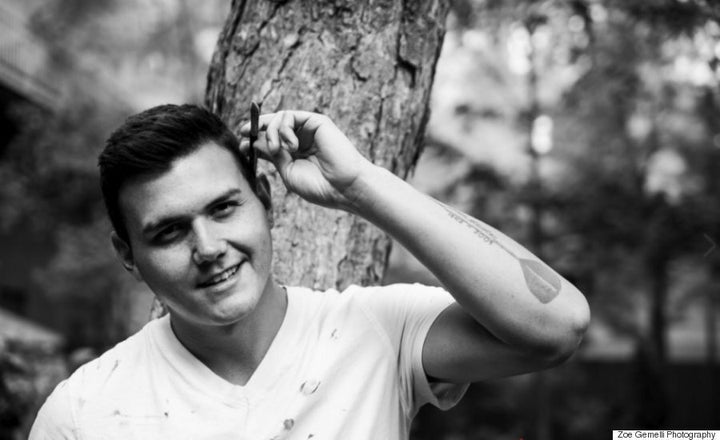 "What N'we Jinan does is go into remote first nations communities and does these really amazing writing workshops," Hunter explains. "They're writing songs about what they're experiencing in whatever town their reserve is in, and then he puts them to music. He challenges them to actually sing, or rap or whatever they want to do and then produces a song and then puts them on iTunes. They're so well done."
"The reason why I wanted to give N'we Jinan the proceeds of all the scarves is that I actually got to see the impact it had on the youth that were actually apart of it ... David comes into these communities and gives them some hope that they can actually do this if they want to do it."
For both designers, this collaboration, which eBay Canada notes was an opportunity to showcase talented designers and connect them directly with customers outside of their immediate area, was a chance to create a product through their own imagery and their own representation of who they are culturally and artistically, while getting the same respect and opportunities that a non-indigenous artists would receive, a still uncommon occurrence.
"Here we have this beautiful representation of indigenous culture from an indigenous person," Hunter notes of the collection, which features the black chiffon mini dress and play suits that incorporate Belcourt's notable circular brushstrokes. "It's being worn by non-indigenous person, which is OK because it was created for that point."
Both designers agree a challenge their community faces is cultural appropriation and the harm caused by those who wear their traditional clothing not understanding fully the sacred traditions behind them.
"I know it's a cool design and it looks awesome, but it's not OK to appropriate. You're taking away people's dignity by making them into strange characters of ourselves," Hunter says. "It's a huge honour to wear a headdress. It takes many, many years for people to gain this honour. The overuse and misuse of the headdress in popular culture aren't coming from indigenous designers."
Pursuing art and fashion has allowed both designers to better understand their culture. Even though both Bennett and Hunter don't know their native languages fluently, both creators are continuously learning how to incorporate more elements of their culture and spirituality into their works.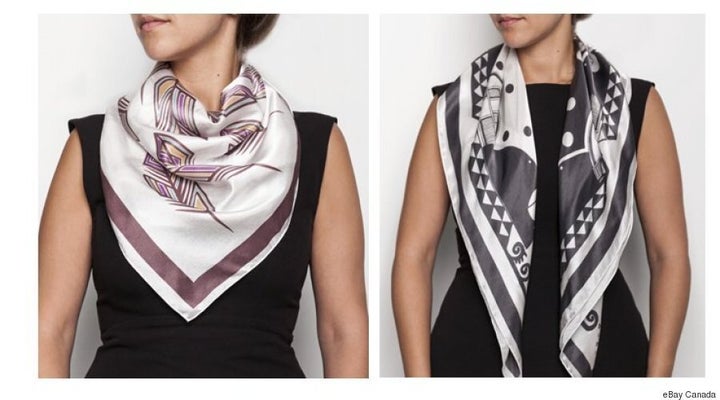 "Being able to communicate visually still has it's own sort of language," Hunter, who's mother was apart of the sixties group where aboriginal children were taken and put them into foster program, said.
"My mother didn't grow up knowing her culture at all, which in turn, I didn't know anything either. But I think with every art piece I finish, I'm get closer to a little bit more of an understanding. Just because I didn't know my culture from the get go, I'm learning things every day."
The eBay fall collection launched on Sept. 20, and the scarves sold out within 24 hours. They are again on sale until Oct 18th, with eBay Canada producing additional scarves on a made-to-order basis.
Visit Jordan Bennett and Patrick Hunter web sites below: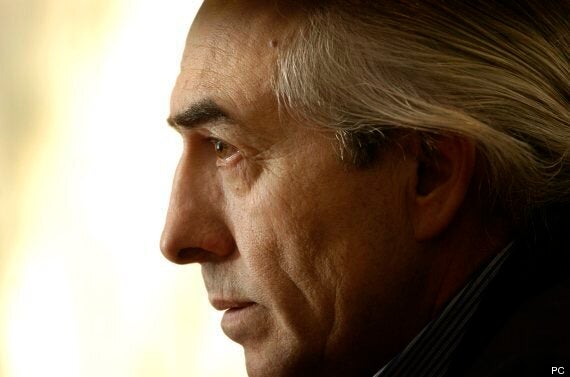 10 Indigenous Voices That Inspire Us