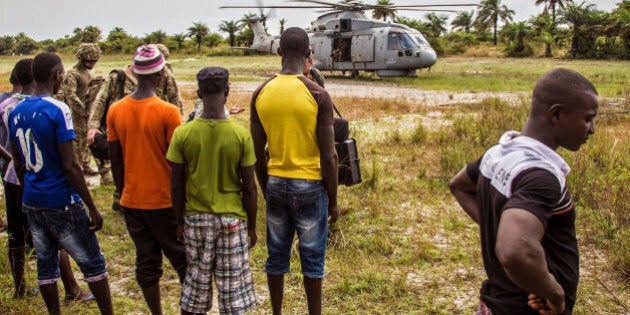 The worst outbreak of Ebola in history continues to ravage communities in West Africa, where the disease passed three more tragic markers, the one-year mark, 20,000 cases, and 8,000 deaths. Almost ten million children under the age of 20 live in those countries where disease transmission is the most intense, namely, in Guinea, Liberia, and Sierra Leone.
Ebola has been horrendous for children. United Nations officials estimate that more than 3,500 have been infected, at least 1,200 have died, and up to 10,000 children have lost one or both parents or caregivers to the disease.
Ebola orphans are often stigmatized and shunned by their own communities. Moreover, children's schools have been shut down in an attempt to slow the virus. We know from other crises that once children leave school, many never return. Instead, they are at risk of falling victim to child labor or other exploitative situations.
Today, Ebola continues to hit hardest in Sierra Leone, which reported 337 new cases in the last week of December, more than double those in Guinea and Liberia combined.
In Sierra Leone, which already had the world's highest maternal mortality ratio and the fourth highest infant mortality rate, the impact of Ebola on children is huge and under-reported; and orphans remain the forgotten victims of the crisis.
A social worker for Street Child, a UK charity that aims to create educational opportunity for some of the most vulnerable children in West Africa, in Sierra Leone reports 80 orphans among just 34 families in Kumala, Sierra Leone; and hearing of children in even worse situations beyond one chief's village. The social worker claims in an article in The Guardian that his organisation has already helped 7,000 orphans in Sierra Leone, but that there are more children in hard-to-reach places, and that they must be found.
Sierra Leone's children need care, food, protection, psycho-social support, and education. Family tracing is being undertaken with the objective of reunifying or providing alternative care for separated and unaccompanied children through such initiatives as vetting, training, and supporting survivors to provide interim care.
As of December 3rd, UNICEF and partners identified over 9,500 children in Sierra Leone who are directly affected by the crisis, with over 4,300 children having lost one or both parents to Ebola, and almost 400 unaccompanied or separated from their caregiver.
The government of Sierra Leone and the World Food Programme are now delivering more than 730 metric tonnes of food in Sierra Leone weekly, reaching some 65,000 patients, quarantined homes and Ebola survivors.
In most parts of Sierra Leone, people eat rice three times a day, and the Ministry of Agriculture, Forestry and Food Security predicts a loss of 40 per cent of the staple food in 2014. If the country is not adequately prepared to meet the shortage, Sierra Leone will by April 2015 be faced with battling the dual scourges of hunger and starvation. We should all ask whether Canada will step up and help provide for the food needs in Sierra Leone.
UNICEF continues to work with the Ministry of Education, Science and Technology and other partners to ensure continuity of learning for children while schools remain closed. This includes supporting the radio education programme, which is airing daily hour-long lessons across the country, and monitoring the program through household visits to ensure children are engaging.
Funding must be secured to look after West Africa's children, particularly those who have been infected, lost one or both parents to Ebola, or have been separated from their families. UNICEF is appealing for over US$ 500 million to respond to the Ebola outbreak in West Africa until the end of June 2015.
West Africa had to wait for Canada to take notice of Ebola, offer a vaccine, as well as send personal protective equipment and personnel. Let us ensure that the children do not have to wait any longer.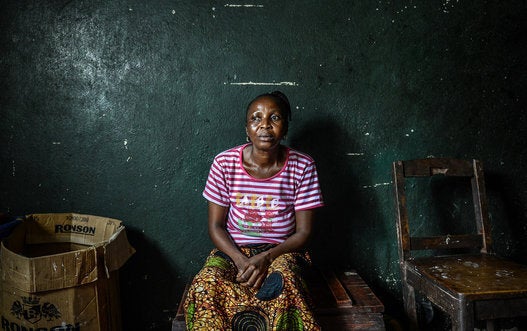 Anadolu Agency via Getty Images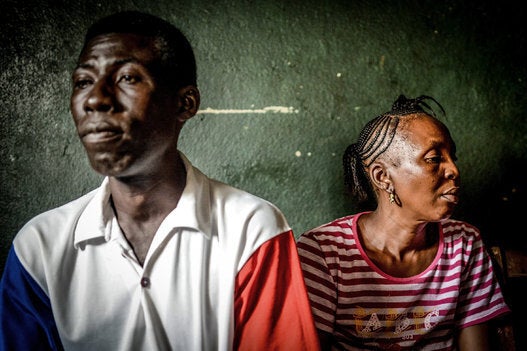 Anadolu Agency via Getty Images
Anadolu Agency via Getty Images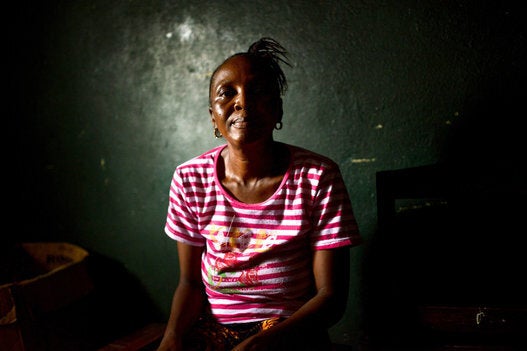 Anadolu Agency via Getty Images
Woman survive the ebola virus disease in Sierra Leone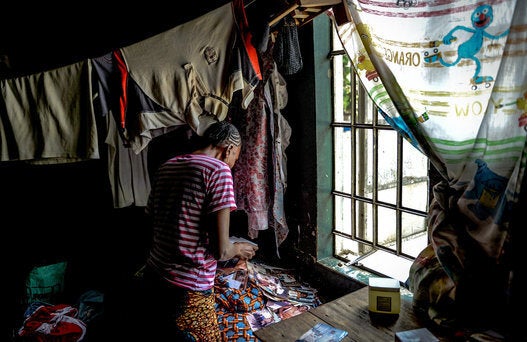 Anadolu Agency via Getty Images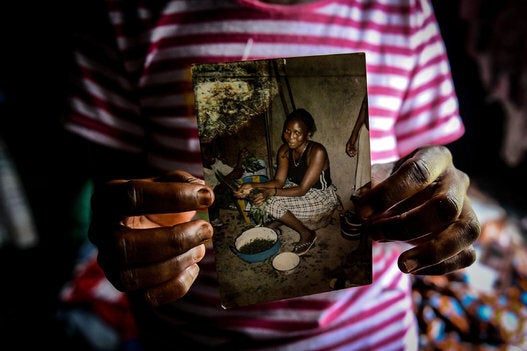 Anadolu Agency via Getty Images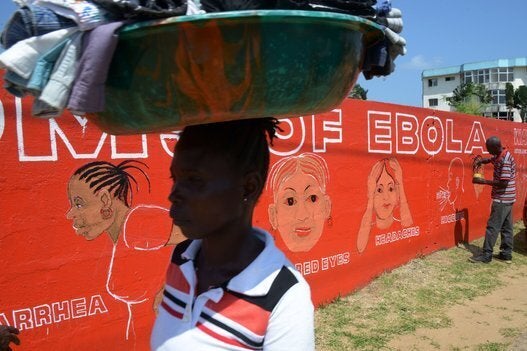 DOMINIQUE FAGET via Getty Images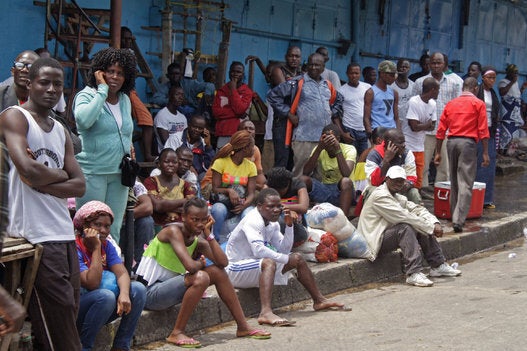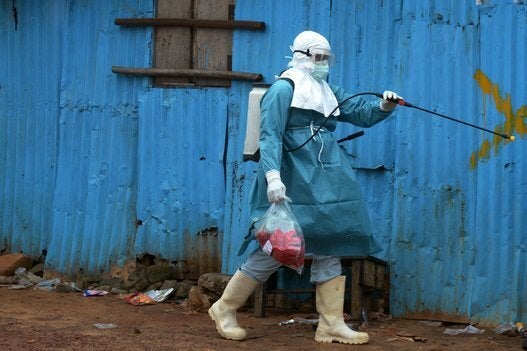 DOMINIQUE FAGET via Getty Images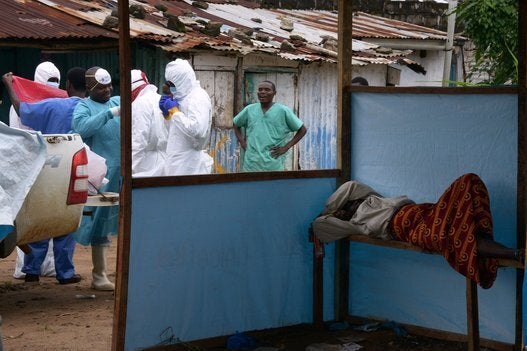 DOMINIQUE FAGET via Getty Images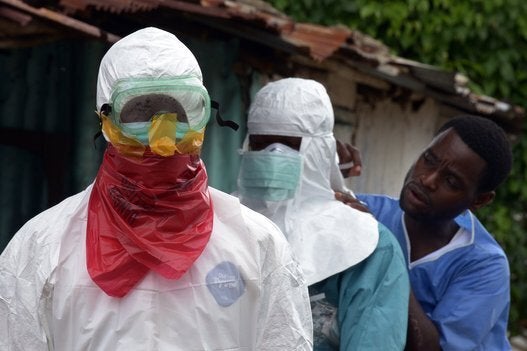 DOMINIQUE FAGET via Getty Images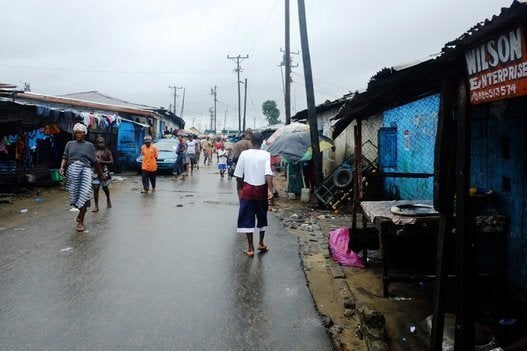 DOMINIQUE FAGET via Getty Images
DOMINIQUE FAGET via Getty Images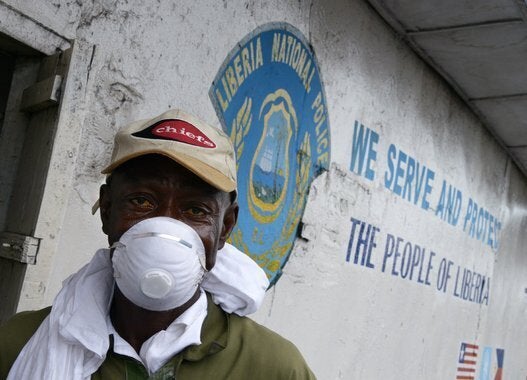 DOMINIQUE FAGET via Getty Images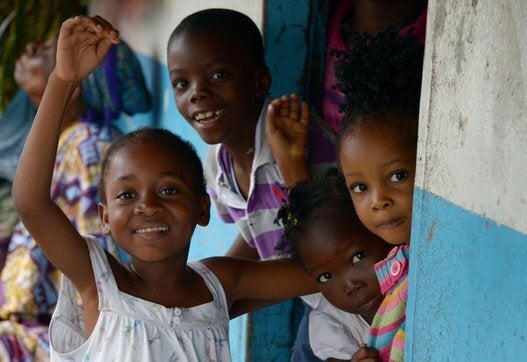 DOMINIQUE FAGET via Getty Images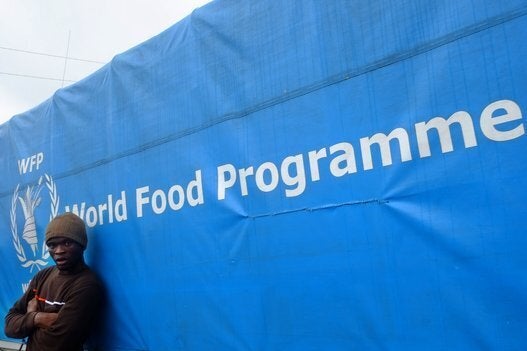 DOMINIQUE FAGET via Getty Images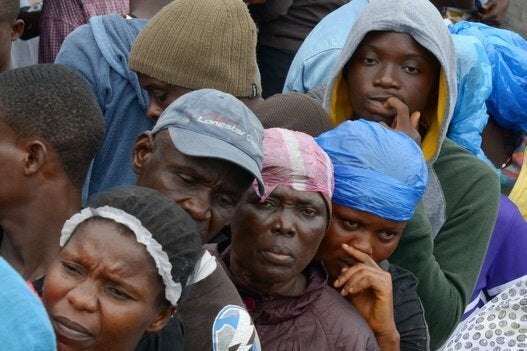 DOMINIQUE FAGET via Getty Images
Popular in the Community