I have always loved fashion and beauty.
As a kid, I remember dreamily drawing dresses and using scraps of fabric to make outfits for my dolls. My childhood memories are peppered with endless flavours of Lip Smackers, teensy nail decals and tinted peelable polishes. Meanwhile, my teenage years were filled with Dippity Do gels, banana clips, and 99 cent eyeliners in dramatic shades of aquamarine.
As the years went by I was alternately a lover of cheap-and-cheerful and designer goods, and my home bore the evidence of my penchant for pretty. Everything I loved lined counters and closets, spilling out onto dresser tops, spelling out my happiness within the clutter. Stuff. I needed stuff. The prettier, shinier, and more sweet-smelling the better.
But no matter how much glitter and glamour I obtained, it seemed I was never entirely satisfied — there was always a nagging desire for more. I slowly began to recognize that my material obsession was never going to satisfy my spiritual self, and my focus started to drift in the direction of a more substantial happiness, in my case yoga and wellness.
As I settled into my newly-defined sense of awareness, I gradually stopped lusting after the next it-bag, and made a point of appreciating what I already had, making new purchases with intention rather than a haphazard frenzy.
I was still drawn to shiny, pretty things, but I didn't need them in quite the same way. More importantly, I began to be more aware of what went into the shininess, I asked questions and started making informed decisions, just as I was doing in other areas of my life.
As I discovered first-hand the positive effects of a plant-centric diet, I realized that these benefits held true not only for what I chose to ingest, but also for what I selected to slather on my skin. The too-long-to-pronounce lists of chemicals in some of my favourite products concerned me, and I was drawn to the world of green beauty. The market was changing; upscale, natural beauty products were becoming a thing, and I felt at home planting my feet firmly on the proverbial bandwagon.
I swept my tried and true loves to the side, covering my counter tops with serums and scrubs, lotions and masks, boasting nourishment, sun protection and anti-aging properties. I was impressed when they worked — my skin was nourished and protected, and soon I was sporting that enviably healthy glow.
I began wearing less makeup, and all but eliminated visits to the dermatologist; the combination of a cleaner lifestyle and cleaner beauty products seemed to clear up any skin issues I had on its own. Packaging and ingredients on point, these green beauty products were pretty, shiny, and good for my skin, created by makeup artists, dermatologists and activists — in short, people who knew their stuff and cared enough to make the best product possible.
My increased awareness and affinity for green beauty products was growing, and was paralleled by my affection for sustainable fashion. The factory collapse in Bangladesh stopped me in my moral tracks and demanded that I consider where my clothes were coming from, and what impact my purchases were having on the world.
I was losing interest in perpetuating the disposable nature of the industry that I had always followed. Scooping up one time wears at seasonal sales or stockpiling discounted designer deals was losing its lustre. I began to pay more attention to fashion's forward-thinking trendsetters, its It girls and It boys forging a path that not only created beautiful garments, but did so with compassion and consideration. Innovators in the industry were emerging, and I was eager to follow their lead.
I found indie brands and established designers using off cuts, ends of fabric bolts, non-toxic dyes, vegan leathers, faux furs and recycled packaging. You name it, they were doing it, all in the name of fashion with an admirable eco-chic sensibility and that same bespoke appeal that had played a role in beckoning me to the industry in the first place. I was struck by the fact that these brands weren't being eco- and socially-aware because they had to, they were doing it because they wanted to. They were alive with the passion of their design and their work, and filled with the intention to do-good.
Designers who put into consideration where their products are made, support indigenous communities, hire low-income workers and single mothers all while putting out competitively stylish and luxurious products caught my attention. Voting with my wallet was making sense and it felt good to know that by supporting these brands with my purchases, that we were all unified in making a difference.
I still wear mainstream fashion. Not everything I own is eco-chic. There are designer labels and drugstore deals sharing shelf space with their green counterparts in my bathroom, and jostling for prime real estate in my closet. But these days I can walk past a high-street clearance sale without going in (a pop-up beauty shop or a summer flea market, however, is another story).
Being eco-aware means I can make conscientious decisions, and trust me, I still struggle with the ones that I know indulge my affinity for style more than my desire to do good. But in general, I try to balance the scales, something that continues to progress over time. I now naturally seek out the brands that excite my sense of style and warm my heart with their desire to do better. Your vibe attracts your tribe it would seem. Wearing those clothes, that makeup, using those beauty products makes me happy, and in the end finding your own personal happiness, that's really what it's all about.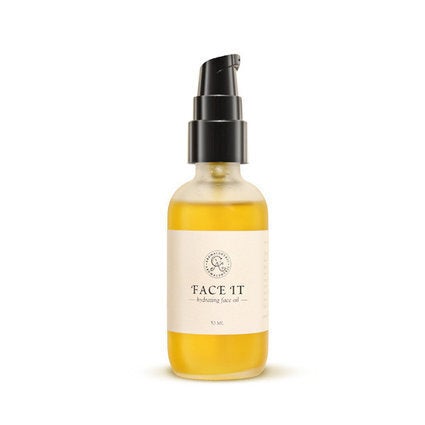 Our 10 Favourite Green Beauty Products