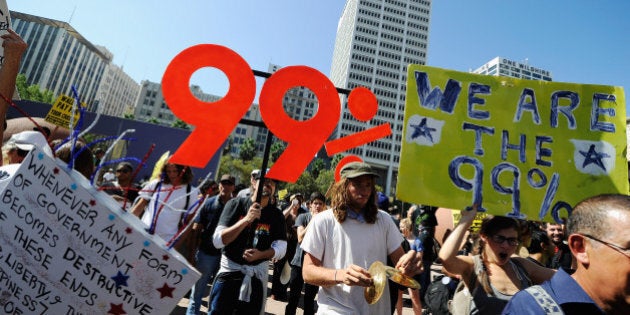 Goal 10: Reduce inequality within and among nations.
By Julie Delahanty and Denise Byrnes
The world's governments have committed to an ambitious agenda for the next 15 years: not to reduce poverty but to eradicate it; not to lessen hunger but to end it. The new Sustainable Development Goals (SDGs) aim to address the root causes of poverty and promote development that works for all people. In their implementation, leaders have committed to leaving no one behind. This task requires the political will to tackle extreme economic inequality and to shift the power from the world's wealthiest people and countries to the poorest.
Inequality is spiraling out of control. Earlier this year Oxfam released a report showing that the 80 richest people on the planet have the same wealth as the poorest 3.5 billion people combined. By 2016, the richest one per cent will own more wealth than all of humanity combined.
For the SDGs or global goals to be successful, we need policies that enable the poorest to benefit most from economic growth. Recent research has shown that that of the 1.1 billion people living in extreme poverty in 2010, 200 million could have escaped extreme poverty if poor people had simply benefited equally from the proceeds of growth.
In the context of extreme inequality in the Global South and here in Canada, Oxfam is particularly concerned about women and youth, two groups being left behind.
In rich and poor countries alike, women perform the majority of unpaid labour, they are over-represented in part-time and precarious work, and they are paid less than men for the same job. Everywhere, domestic violence prevents women from participating fully in the workforce, and workplace violence and harassment limits their ability to ask for better wages and conditions. Early marriage and lack of control over their fertility restrict their opportunities for education and employment and diminish their chances for advancement in life. Over a lifetime, women in Canada earn approximately one third less than men. Thirty per cent of single elderly women in Canada live below the poverty line.
Youth are bearing the brunt of extreme economic inequality too, facing high unemployment, precarious jobs and lack of access to basic social services in many countries around the world. Globally, the unemployment rate for youth is three times higher than for adults. Worse still, 20 per cent of youth in developing countries are considered "inactive" and have no education, no training and no job.
The SDGs are universal, meaning that governments, including the Government of Canada, have the responsibility to ensure that we attain these goals both at home and abroad.
In some ways, the broad brushstrokes are the same no matter where you live; political commitment, public investment and championing the rights of women and youth are required in every country in the world, including Canada.
To tackle inequality in Canada, the next government must focus on decent wages for all workers, and policies that limit the gap between the highest and lowest earners in the same workplaces.
We need greater investment in affordable higher education and paid internships for youth -- and in public services that reduce women's unpaid care work and expand good job opportunities for them.
We need to give youth and women more power within the institutions that affect them, through better representation in politics and on boards.
We need to ensure that women and youth are free from violence and that their sexual and reproductive health and rights are respected.
To address inequality on the international front, Canada should reverse the decline in aid funding. It should direct more funding to women's rights organizations, to sexual and reproductive health and rights, and to youth-led development initiatives -- all of which are key to reducing inequality and ensuring that no one is left behind.
The government should also support global tax reform to prevent multinationals from cheating developing country governments of vital tax revenue -- revenue that could be invested in health care, education and other areas that improve equality.
These initiatives must be coupled with actions to fight corruption and hold governments accountable for providing these essential public services.
In signing onto the SDGs, the world has decided that by 2030 we won't live with extreme poverty. That means we can't live with today's levels of inequality. To end extreme poverty we need to tackle the growing gap between the richest and the rest, which has trapped hundreds of millions of people in a life of hunger, sickness and hardship.
Turning the SDG inequality goal into a reality is not an impossible dream; but it will take political will and courage.
Julie Delahanty is the Executive Director of Oxfam Canada. Denise Byrnes is the Executive Director of Oxfam Quebec.
The views expressed in this blog are those of the authors, and do not necessarily reflect the positions of CCIC or its members.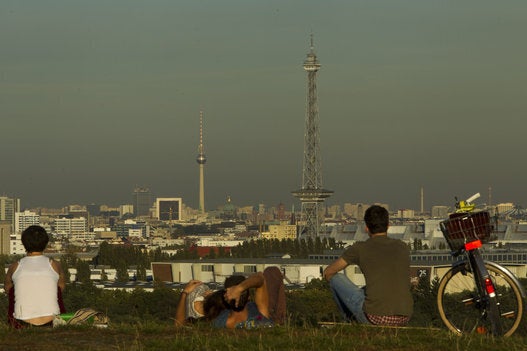 Nations That Gave The Most In Development Aid In 2014