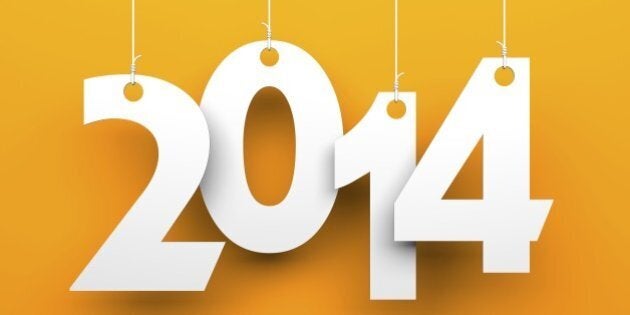 Six years beyond the onset of global crisis and the lamentation seems louder: pundits are increasingly perplexed by the planet's prolonged period of perpetual perturbations. We're living through a period replete with surprises -- weather issues, political upsets, conflict, disease, economic turbulence, and so on. In fact, a huge surprise these days would be a year of no surprises. This too has been a year marked by what others have referred to as "serial disappointments" -- and the occasional upside. So, does anything stand out in 2014 as an "out of the blue" development?
For the world's top economy, things began badly. Weather fouled the stats leading up to the New Year, and things got worse in the winter months. It cost the economy over 2 per cent of GDP -- but there was a huge sigh of relief as activity roared back by 4.6 per cent in the second quarter and 3.9 per cent in the third.
There's little sign of a let-up in the final quarter, capping a rebound that many consider a surprise. It isn't, really -- signals pointed clearly to a multi-front US revival, and bad weather merely delayed things by three months. Weather surprises that don't undermine the broader economy have to be expected from time to time -- so this wasn't really the big one.
Maybe Europe gets the nod this year. After the fanfare in mid-2013 that hailed the end of its lengthy recession, the Euro Area came precariously close to a triple-dip this year. It set off alarm bells in financial markets, but perhaps the real surprise is that after all Europe has been through in recent years, survey results show that the continent's consumers and businesses did not lose their cool; confidence numbers were remarkably resilient. At the same time, the zone's greatest fiscal sinner is mending its ways. Greece expects to post not only a balanced budget, but a return to economic growth -- well ahead of the doomsayers' schedule. Others are seeing similar progress; austerity is working. Wish we could say the same of Japan.
But could Europe be scooped by the BRICS? Maybe; one by one, they have posted discouraging results, and for various reasons. For those who hailed them as the new global growth engines, a big disappointment indeed. For those who see them as "follower" economies, not so surprising. With the world still looking for a firmer footing, it's no real shock that the big emerging markets are doing the same. Strike this one, too.
The ebola outbreak was a nasty shock, and in a globalized world, the spread of epidemic is always an alarming threat. Thankfully, the issue has stabilized, and did not confirm the worst fears of world leaders.
Could this year's surprise be more on the political front? Perhaps. With increased democratization, we could expect that the cult of personality would be less of a factor. Yet with the passing of Mandela, South Africa experienced the end of an era -- and at the same time, an economy sliding into disarray.
The reform agenda of Manmohan Singh lost its momentum, but along came the lower-caste son of a tea salesman, capturing the national imagination and upsetting the status quo with promises of renewed reform. Joko Widowo seems to be doing the same with a populist win in Indonesia. And then there's the ever-popular strongman in Russia, who in the wake of his shocking international bravado cleaned up in regional elections this year.
Which brings us to the crux of this issue. Although 2014 birthed many candidates for surprise of the year, the top choice was actually determined early on. In February, the world was wowed by a very showy -- and expensive -- winter Olympics in a little-known part of Russia. Little did we know how quickly we would move from Sochi to siege, from a celebration of peaceful world competition to a conflict that threatens the world's largest economic zone -- at a time when, although in repair, remains vulnerable to the structural fissures brought on by the Great Recession. With the ongoing impasse, there's still a lot at stake.
The bottom line? Given recent history and 2014's dark development, we can hope for no surprise, or a positive one in 2015. Maybe that would be peace on earth, for a change. Merry Christmas, and happy holidays to you and yours.