The NDP accused Conservative minister Ed Fast of making a gun gesture with his hand towards MP Niki Ashton during question period Wednesday.
But Fast, the minister for international trade, said he did no such thing.
NDP MP Dan Harris levelled the accusation shortly after question period concluded.
"The minister for international trade made an inappropriate gesture, making a gun with his hand while saying 'boom' in the direction of the member from Churchill," Harris said, referring to Ashton. "I'm sure every member would agree that this gesture has no place in the House of Commons and I would like to ask the minister to apologize."
Fast, a longtime MP from B.C., said it was actually Harris who owed him — and the Conservatives — an apology.
"Mr. Speaker, this member is making that up," Fast said. "It's completely false. I made no such gesture, I said no such word. I'm surrounded by my colleagues here, none of them saw me make a gesture or make that kind of comment. I ask that member to apologize to me, to this side of the House."
The arguing and bickering between Fast and Harris reportedly continued off camera. Harris later told The Canadian Press that B.C. Conservative MP Ron Cannan approached him on the NDP side of the House and had to be physically restrained.
The gesture allegedly occurred after Ashton accused Environment Minister Leona Aglukkaq and other Tory ministers of having a "casual relationship with the truth" on Bill C-23, the Fair Elections Act.
Ashton said Aglukkaq claimed Tuesday to have been in the Nunavut provincial cabinet in 2001, where she helped solve "a crisis with identification" following the attacks of Sept. 11, 2001.
But Aglukkaq wasn't elected to the Nunavut legislative assembly until 2004.
Aglukkaq responded by saying that after 9/11, Nunavut required ID from citizens in order to access aircraft for medical purposes. She said cameras were purchased for municipalities so Nunavummiut could access ID cars to board aircraft.
"After the 9/11 incident, as we all know, the laws were changed and required identification," she said. "Yes, in fact, I was in cabinet when we purchased those cameras."
Aglukkaq's response drew big cheers from Tories, including Fast, who sits near the environment minister on the front benches.
Foreign Affairs Minister John Baird emphatically pretended to hit a homerun. Fast appeared on tape to point in Baird's general direction.
As a member of the NDP shadow cabinet, Ashton, the party's critic for the status of women, sits across the aisle.
In a scrum after question period, Ashton said she didn't see the alleged gun gesture.
"I sit on the very far side of the House but one of my colleagues indicated in the House that he saw it," she said.
Ashton said she was shocked and would not have interpreted any kind of gun gesture as playful.
"You know, women in this House, we often talk about the kind of harassment, the kind of — the heckling, the attitudes we see. This is beyond that," she said. "I mean this is a threat to — frankly, to security."
But Fast reiterated to reporters that Harris' accusation was completely without merit.
"I've demanded an apology from him and I expect an apology from him," Fast said.
With a file from The Canadian Press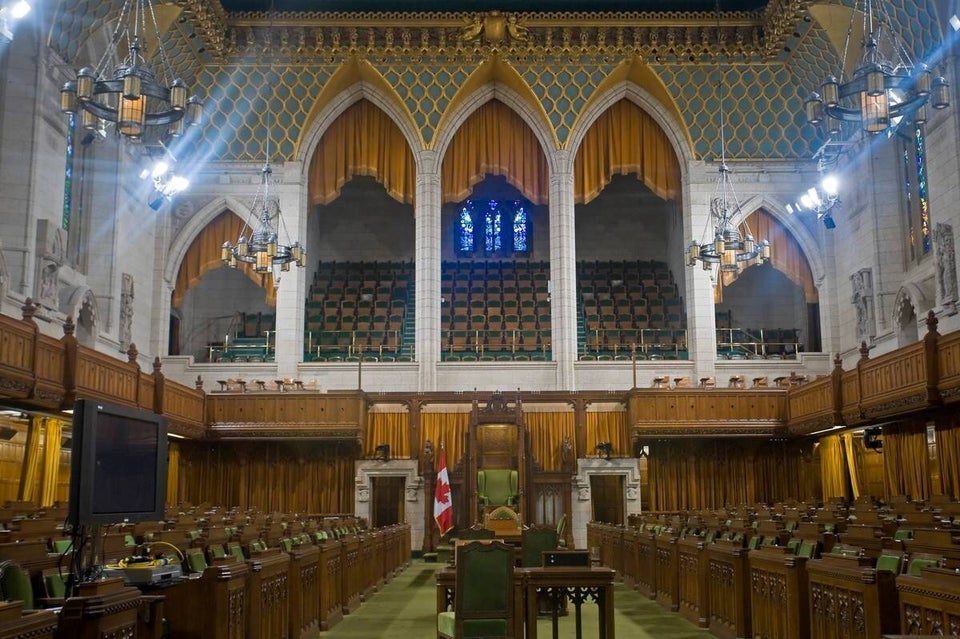 How Much Are Federal Politicians Making?