Ed Sheeran recently took a year off, but now he's back and better than ever.
Making an appearance on "The Late Late Show with James Corden" for a segment of "Carpool Karaoke," Sheeran dished on everything from what he was doing while on hiatus to a fun night he had with Canadian Justin Bieber while in Tokyo — and of course, he sang all of his hits.
"We ended up at this golf course," Sheeran recalled. "And [Bieber] put a golf ball in his mouth and said, 'Go on — hit it out!'"
Sheeran said he tried to focus on not hitting the "Where Are You Now" singer as he gripped a driving wedge. Unfortunately for Bieber, Sheeran says he was a little hammered and ended up "cracking him across the face."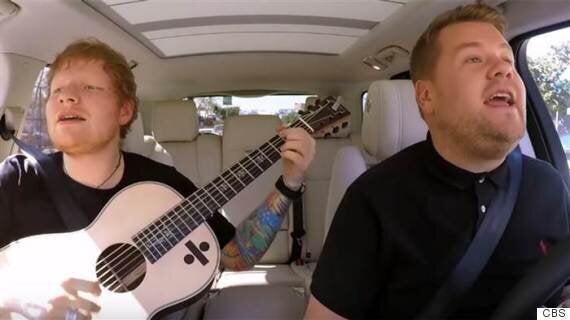 "He was actually really cool about it," said Sheeran.
The duo then sang Bieber's 2015 hit "Love Yourself," which was written by Sheeran. He also filled his mouth with Maltesers, and while that doesn't sound like a feat, you have to see it.
Watch all the fun in the video above.