Pop singer Ed Sheeran was in a music store at the West Edmonton Mall when he heard someone singing his hit "Thinking Out Loud."
Naturally, he strolled out into the mall and joined her in an impromptu duet.
Sydney Bourbeau, 13, was performing at a fundraiser held by her music school when the British star got on stage with her, reported The Edmonton Journal.
She thought someone was just coming to help fix her microphone, she told the newspaper.
Bourbeau barely missed a beat as she and Sheeran sang part of his chart-topping ballad.
He left the stage before the song was over, but a video uploaded by Bourbeau shows that — like a real pro — she kept singing til the end.
"This was the best moment of my life," Bourbeau wrote on her YouTube page. "Thanks to Ed for making this happen ❤️❤️❤️"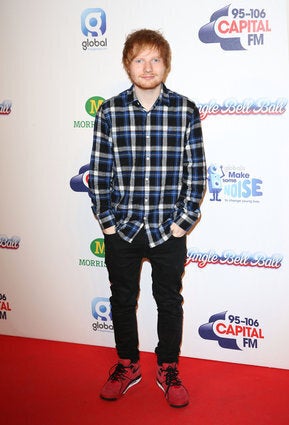 Ed Sheeran's 11 Most Lovable Moments