When the owners of Edmonton's new arena, Rogers Place, announced a new burger named after one of the city's sport bigwigs, they probably weren't expecting quite so much sarcasm.
Because, really, it's just a burger, right?
The Bobby Nick's burger, named after Oilers Entertainment Group CEO Bob Nicholson, has drawn attention from Edmonton mayor Don Iveson and Oilers GM Peter Chiarelli.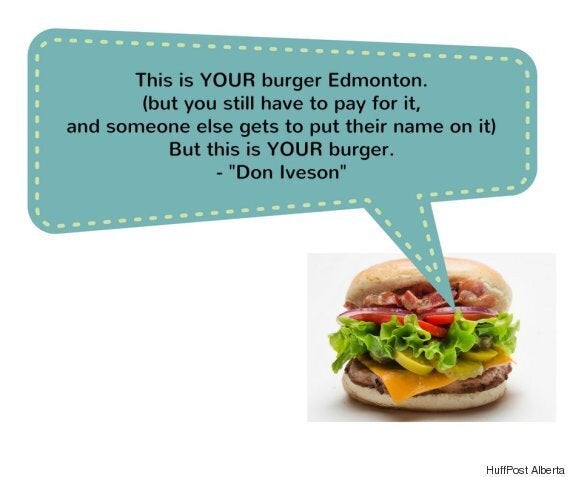 Former New York City mayor Rudy Giuliani has even weighed in on the burger, as has undecided U.S. voter Ken Bone (you know, the man made famous by the most recent presidential debate.)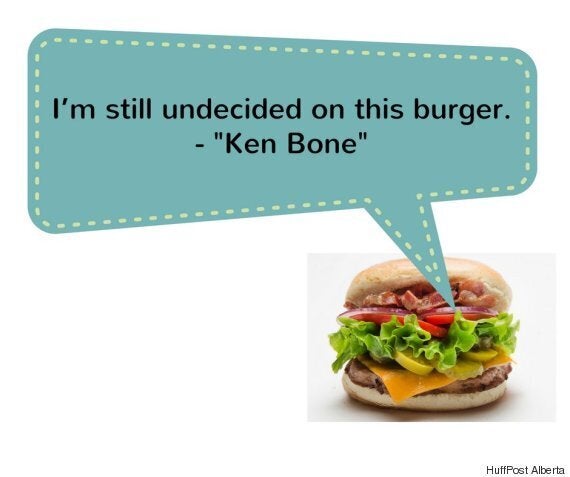 Wait a hot second. That's not right.
Upon closer inspection, these comments are from people just pretending to be some of Edmonton – and the world's – most influential. And that makes them even funnier.
And, of course, there are the everyday, run-of-the-mill commenters who moseyed over just to express their disappointment in the Oilers ongoing poor performance (again.)
Check out more of the funniest comments in the video above, and check out all the comments (and the burger, too) here.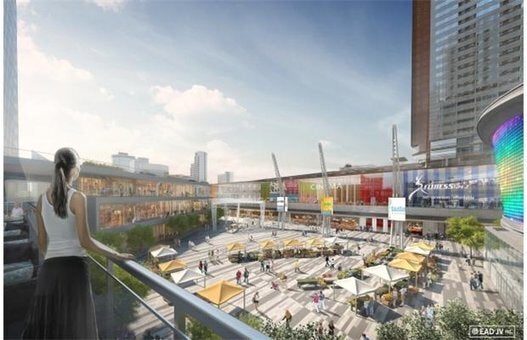 Edmonton Arena District Mega-Project