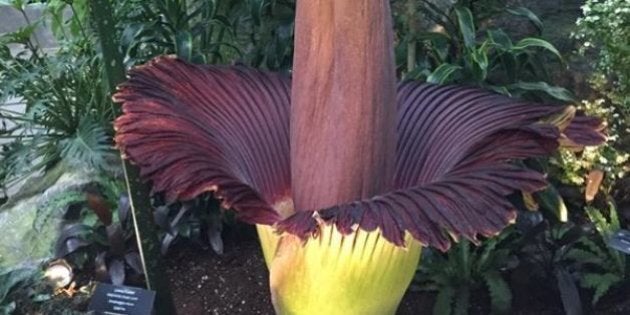 Alberta stinkiest flower has bloomed once more!
"Putrella," the corpse flower at the Muttart Conservatory in Edmonton, opened up overnight Monday, welcoming gardeners and staff with its terrible scent when they arrived to work Tuesday morning.
This year, visitors are comparing the smell to a "bucket of dead mice," Gayleen Froese, a communications adviser with the Conservatory, told the Edmonton Journal.
The flower, also known as the Amorphophallus titanum, is native to Sumatra, Indonesia. It often takes years between blooms, so this year's flower came as a bit of a surprise to staff.
The bizarre stench is supposed to last only one day, so the facility is extending its visiting hours and will remain open for the next 24 hours.
The video below captures a timelapse of Putrella's 2013 bloom:
Check out Putrella's astonishing 2013 growth: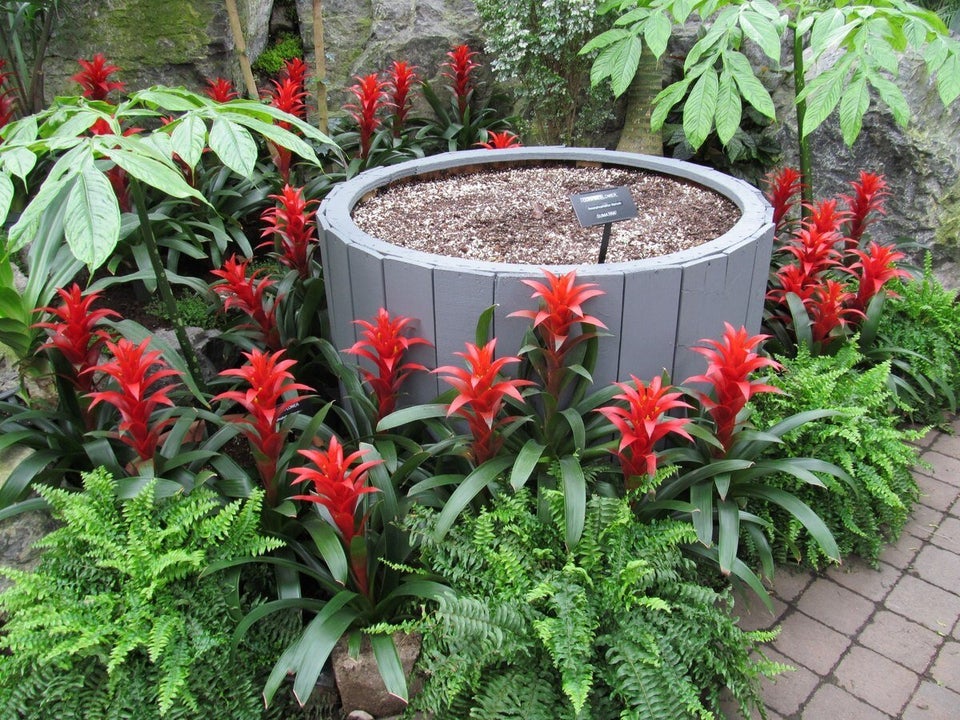 Edmonton Corpse Flower (PHOTOS, TWEETS)