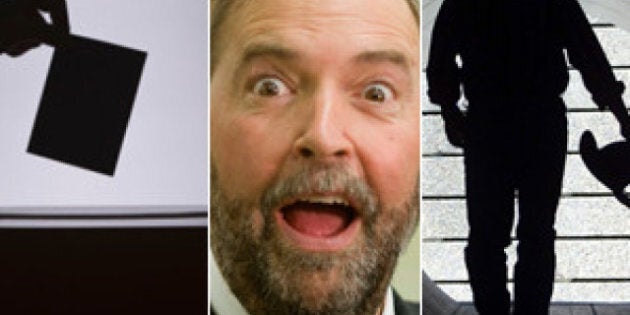 The NDP sees potential for two more seats in Alberta after the Federal Electoral Boundary Commission eliminated most of Edmonton's hybrid rural-urban ridings and replaced them with more central constituencies.
The change has emboldened a party which believes it can replicate provincial NDP gains in the city come the next federal election in 2015.
The NDP's Linda Duncan, MP for Edmonton—Strathcona, said she believes the new urban ridings make sense and she's optimistic her party will benefit.
"Frankly, the boundaries are looking pretty good. I don't want to be too positive, right? Because (the Conservatives) might intervene and try to change the boundaries," she said, smiling.
However, a poll-by-poll analysis of the 2011 election results suggests that in the two newly-drawn ridings which hold the most promise for the NDP — Edmonton East and Edmonton Centre — the Tories would still come out ahead.
Had the commission's new boundaries been in place in 2011, Conservative MP Laurie Hawn would still have won his seat in Edmonton McDougall, the slightly rejigged version of Edmonton Centre, with 16,786 votes compared to 10,273 for the NDP and 7,521 for the Liberals, HuffPost's analysis shows.
In Edmonton Griesbach, a new riding that includes most of Edmonton East and parts of Edmonton—St. Albert, the NDP would have fared better, but still behind the Conservatives by roughly 3,000 votes. (HuffPost's vote tallies do not include special polls, advance polls and mobiles polls that cannot be accurately divided between ridings.)
Duncan believes the numbers don't tell the full story because, in her view, politics have changed in the province.
"Alberta's always been known as a Conservative stronghold; nobody votes for any other party. When you look at the last election, we came in second in nearly every riding, and people are approaching me whom I wouldn't have thought necessarily of voting NDP," Duncan said.
Whatever the electoral result, University of Calgary political scientist Barry Cooper believes the new urban ridings help bring all voters in the province closer to the principle of one person, one vote.
Edmonton had only two urban seats and its six hybrid rural-urban seats tended to benefit the rural areas, Cooper said.
"You turn farmers and ranchers into aristocrats who are not given equality with city mice who are their cousins," the University of Calgary professor said.
Of course, the problem federally wasn't as bad as it was provincially, but it still tended to discriminate against city dwellers, Cooper said.
The "scandal" in Canada's electoral system is that it allows a large variance between the size of constituencies, UBC political scientist Richard Johnston hold HuffPost.
"The consequences of that is that visible minorities, new Canadians, are systematically discriminated against by the system, in as much as they tend to live in constituencies that are much larger than the average constituency size," he said.
Smaller, urban ridings will go some way toward ensuring citizens' votes are worth the same wherever they live, Johnston added.
Although Alberta's Federal Electoral Boundary Commission is proud to state its proposed map has few large variations between the size of ridings, Commissioner Donna Wilson told HuffPost rural-urban hybrid ridings were not eliminated intentionally — that's just how the numbers worked out.
"We are not opposed to those 'rurban' or hybrid districts. It just so happened the math this time around worked that we could have more that were in the city," Wilson said. "We anticipate that in 10 years with the population changes, it may revert back to having a number of the spokes or hybrid electoral districts," she added.
Wilson told HuffPost that many Albertans who argued against the hybrid ridings when they were first introduced now feel they are desirable and increase co-operation between communities.
University of Calgary political Scientist Anthony Sayers is of a different view. He believes Edmontonians wanted the rural-urban ridings to ensure seat parity with more populous Calgary. It was farmers, Sayers said, who were opposed because they believed their interests would be "screwed."
"I think most probably, they are right," he added.
The Commissions' three-member independent panel operates free of political interference, though partisan groups may try to influence the final decision through public submissions.
Cooper told HuffPost that Commissions in Canada can gerrymander as they wish because they are given large discretion in determining where similar "communities of interest" exist and how they should be grouped.
Wilson, however, insists the Commission's primary consideration is numbers.
"We never looked at poll-by-poll results, so we never took that into consideration; we consciously tried not to consider that," she said.
Democratic Reform Minister Tim Uppal declined to comment on the proposed boundaries because he said he didn't want to be seen as influencing the commission's decision.
Uppal, who lives in Sherwood Park, told HufPost he plans to run in the new riding of Sherwood Park—Fort Saskatchewan which would include his home community, Fort Saskatchewan, as well as a large rural area. The riding will no longer include a part of Edmonton.
Uppal said his job won't change just because he doesn't represent Edmontonians within the city limits.
"Having that rural-urban split was interesting, even when it was Edmonton—Sherwood Park and Fort Saskatchewan, the majority of the issues were the same," Uppal said.
"People were concerned about jobs, people were concerned about crime and making sure their taxes are low, so I'm not sure if this changes that much."
The Electoral Boundary Commission begins its public hearings this September. The final map should be in place by the summer of 2013.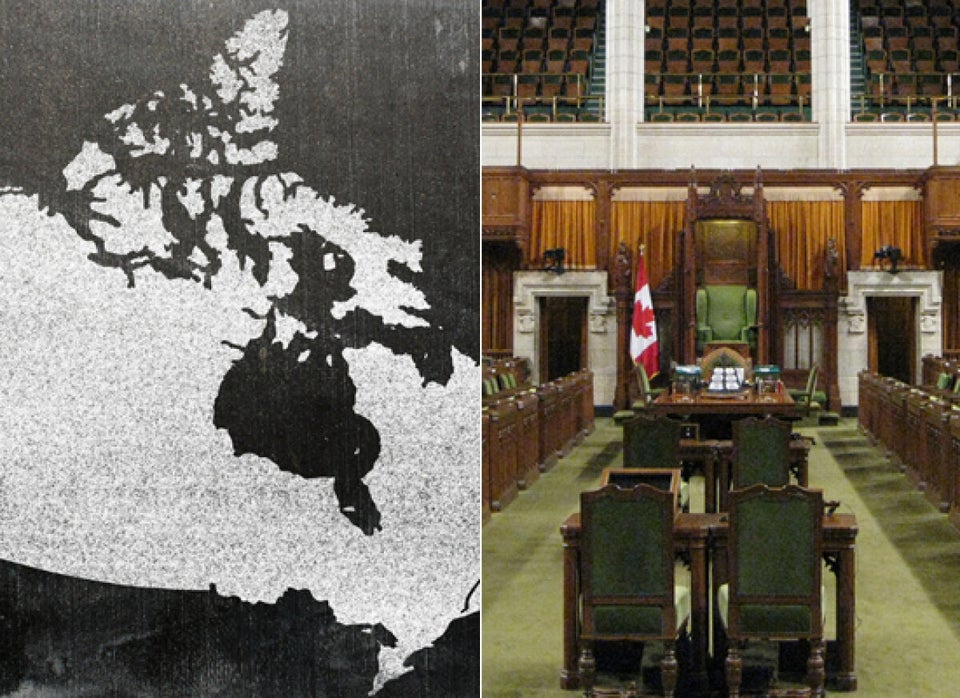 How Many Seats Will Each Province Get?