When Edmonton freezes over in winter, why not take advantage of the subzero temperatures and enjoy the cold?
That was architect Matt Gibbs' logic when he came up with the idea for an Edmonton "freezeway" three years ago.
"It's been a project about passion. For me, it was about begging the question, what would it take to make Edmontonians fall in love with winter?" Gibbs told Metro News.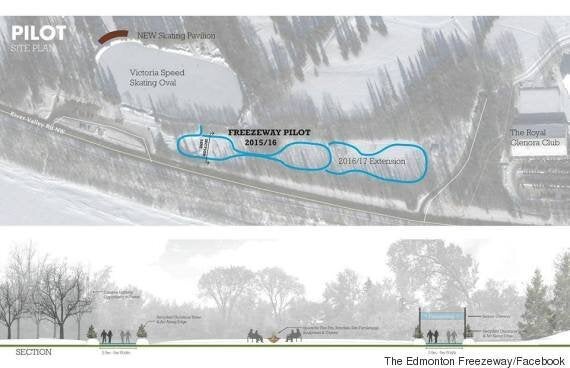 If successful, the freezeway could grow to over 3.5-kilometres in length in the next few years — allowing Edmontonians to skate to work or school.
The freezeway was part of Gibbs' master's thesis at the University of British Columbia. In 2013, his idea won top place in the COLDSCAPES international urban design competition, focused on designing urban environments to fit chilly climates.
The proposal made international news, and grabbed the attention of Edmonton city council.
"We thought we'd have to push the snowball up hill. Instead, it's like we're riding downhill, gaining momentum, going faster all the time," Edmonton City Planner Susan Holdsworth told BBC News about gathering support behind the "freezeway."
It's set to extend to from 400 to 800 metres in length next year.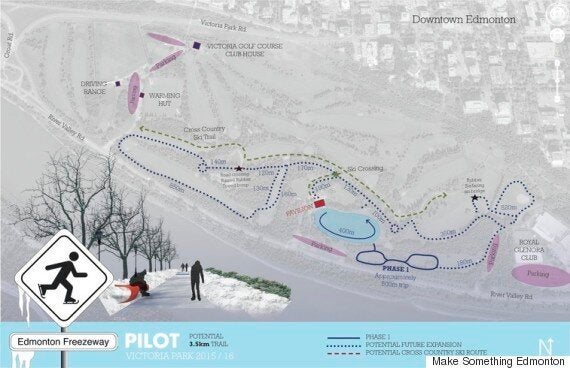 The project was a collaboration between WinterCity Edmonton, Make Something Edmonton, the Edmonton Speed Skating Association and the City of Edmonton.
In summer, the same path would be used for cyclists. And in winter, it will feature rubberized crossings for pedestrians and plenty of public art along the way for skaters to admire.
Light installations from local artist Dylan Toymaker have also been installed along its route.
The icy path isn't the first of its kind in Canada. The pilot project would be following natural skating paths like Ottawa's Rideau Canal, The Forks in Winnipeg and the artificial Sentier Glacé de Magog in Quebec.
Here's a mock-up of what the freezeway will look like once complete: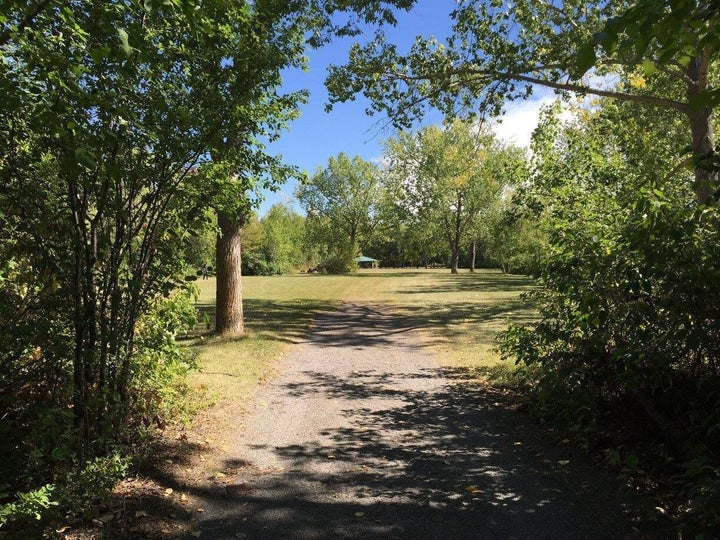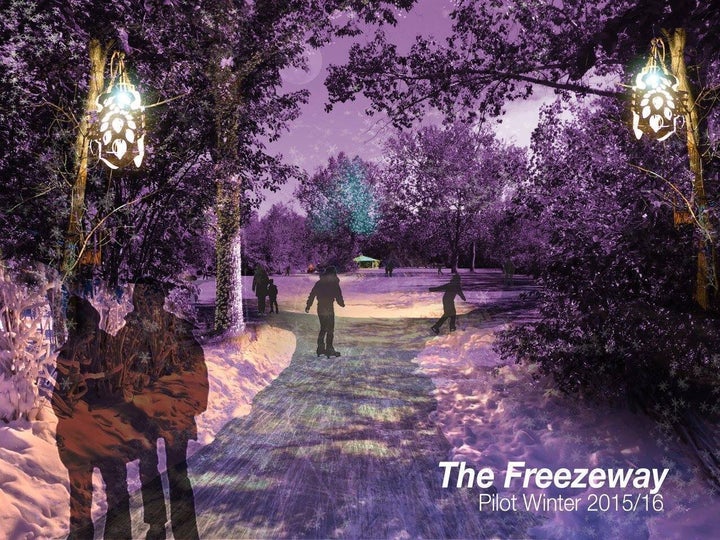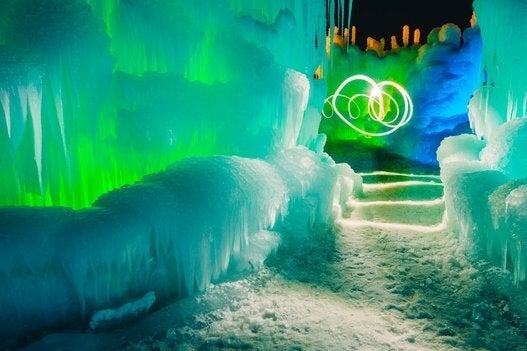 Alberta Winter Activities
Popular in the Community