Edmonton will move ahead with the construction of a hillside cable car, dubbed the "funicular," but the city's mayor and members of council still have concerns about the project.
Council voted Tuesday to approve the project despite reservations about its cost and unclear benefit. If the project was voted down, the city would have lost funding from provincial and federal governments.
A funicular is a cable car that moves along a steep hillside. There are similar funiculars operating in Ontario and Quebec.
The new funicular would connect downtown Edmonton, near the Fairmont Hotel Macdonald, to the river valley's trail system below.
Mayor Don Iveson said while he thinks the proposal is a beautiful project, he admitted the funds could have been better utilized.
"If it was up to me, I might be doing something different. Is there another footbridge we could build? Are there other trail extensions we could build within the river valley? But really, this is the only thing we can do that will meet the timeline," Iveson told Global News.
The project will cost $24 million, and will mostly be paid for by the River Valley Alliance, with help from provincial and federal governments.
However, the project's operating costs have yet to be determined and could run anywhere between $500,000 and $1 million.
It's a level of financial uncertainly that has Coun. Mike Nickel frustrated, who despite voting yes, told CBC News that use of the money for the project is "unacceptable."
Some of the project's defenders say the funicular will be a needed addition to the city.
"I have some sympathy for the mayor's position, but this has been a long-standing wish for this city … It does give us a pedestrian connection to the river valley and right now for anyone with any kind of mobility challenge, the only way to get there is by car," Coun. Ben Henderson said Tuesday, according to The Edmonton Journal.
Construction on the funicular is expected to be completed in 2017.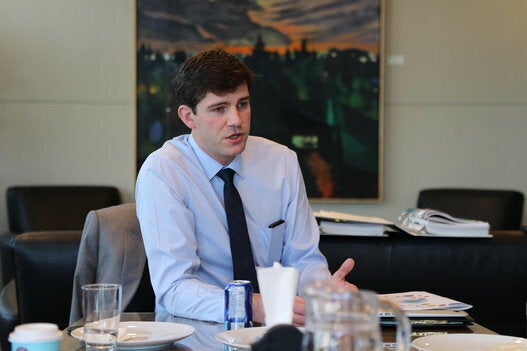 5 Answers From Edmonton Mayor Don Iveson's AMA