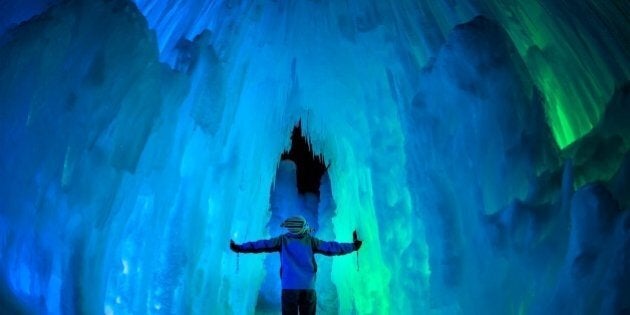 It's too late for this winter, but a stunning ice castle may still rise in Edmonton next year.
The jaw-dropping structure was planned as part of Edmonton's Silver Skate Festival, but the project ran into delays with the city, CBC News reports.
But Utah-based Ice Castles says it will try again in 2016.
The company builds all of their attractions by hand — growing 5,000 icicles each day in a process they call "icicle farming.."
Once harvested, the icicles are transported to the site and stacked vertically and horizontally to form bricks with slurry as mortar, writes Gizmodo. After the main structure is built, sprinklers are turned on to form even more icicles.
If everything goes according to plan, an ice castle will be built in Hawrelak Park next October.
Once it's built, the attraction will remain up for two months, pending favourably cold weather. It will light up at night, and have a variety of tunnels, caves and slides for visitors to explore.


Popular in the Community