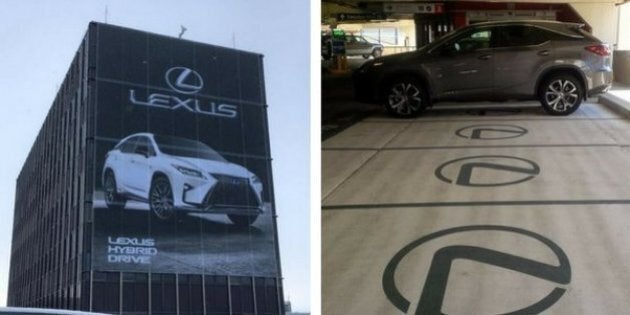 Sorry, non-luxury car owners — if you're parking at the Edmonton International Airport, you'll have to walk a little farther with your luggage.
Thirty parking stalls in prime locations at the airport have been strictly reserved for Lexus owners. The stalls are painted with the luxury brand's logo and the "Preferred Parking" label.
Edmontonians on social media had mixed feelings about the campaign.
Lexus paid for the 30 spots through Pattison Outdoor Advertising. The airport noted that it has 13,000 parking spaces altogether and that no handicapped spaces were removed for the ads.
Airport spokesperson Heather Hamilton said the campaign isn't unusual.
"We have a service called executive parking and many companies pay for that service. This is just the first time a company has chosen to brand it, label it, then offer it back to their consumers," Hamilton told 630 CHED.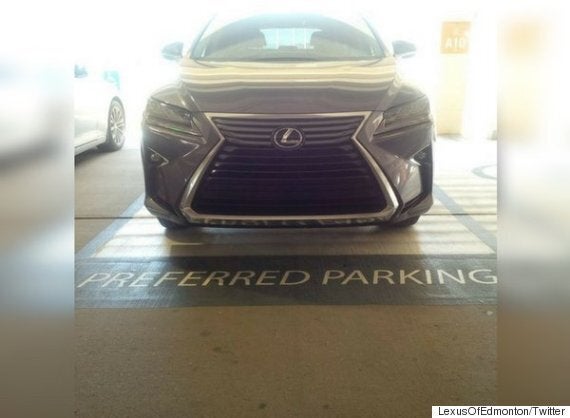 A Lexus vehicle is parked in one of the brand's preferred spots at the Edmonton International Airport. (Photo: LexusOfEdmonton/Twitter)
"Our revenue last year was a little over $200 million; $58 million of that comes from parking, concessions and advertising. Every dollar that comes to us from that route is a dollar that we don't have to charge a passenger and we don't have to charge an airline," Hamilton said in an interview with the Edmonton Journal.
Lexus said it won't be ticketing people that park in the spots.
"There won't be anything consequential happening to them," Lexus employee Cam Rutten told CTV News. "They may have an urge when they get back to buy a Lexus, hopefully, but otherwise they're happy to park there."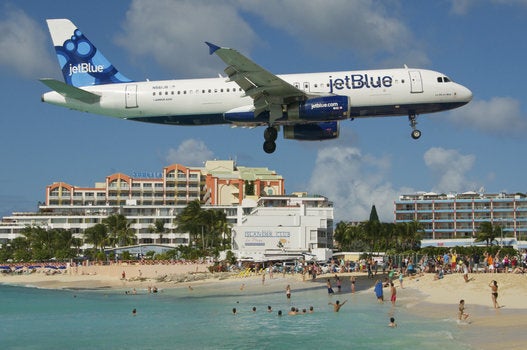 Unique Airports In The World