Local governments influence around half of Canada's greenhouse gas (GHG) emissions, so local action is critical to meeting Canada's GHG targets. Municipalities are modelling some of Canada's most innovative green solutions — from building retrofits to district heating, from better transit to low-GHG waste systems. Some of the richest potential to reduce Canada's GHG emissions lies in scaling up this local innovation. With national leadership and investment in the power of cities, remarkable progress is possible.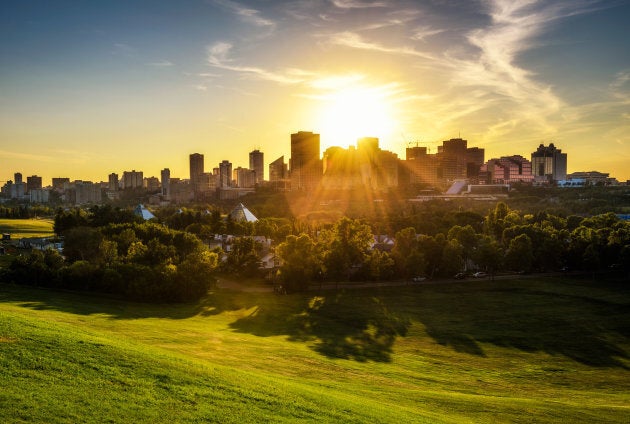 Scaling up local innovation will reduce GHG emissions and build stronger communities — with green jobs, improved transit, better waste management, efficient buildings and more.
Examples of this innovation exist across Canada, and Edmonton is no exception. Our involvement with the Federation of Canadian Municipalities (FCM) Partners for Climate Protection Program has cut GHG emissions by retrofitting community association buildings for efficiency and installing photovoltaic energy systems.
Being one of the fastest growing cities in our country means we need to offer local solutions to help us improve and maintain good air quality. In this regard, the city has invested in transportation options that don't involve cars. For example, this past year we opened more bike lanes and we are making progress to expand our Light Rail Transit (LRT) network.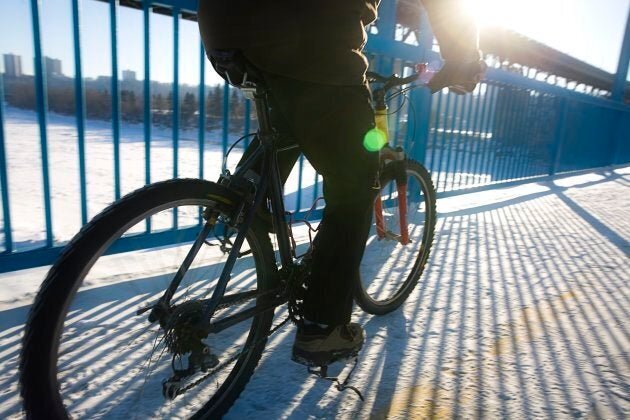 We've also helped educate citizens about air quality by passing bylaw requirements that prohibit idling in designated areas and launched a program that provides Edmontonians with air quality monitoring kits they can sign out from their local libraries.
We are also spearheading the Blatchford redevelopment, a highly livable carbon-neutral community that will one day house 30,000 Edmontonians. Our Community Energy Transition Strategy is defining the many pathways our city will take to reduce our carbon emissions — from city vehicle fleets to energy sources.
On a corporate scale, the City of Edmonton has also begun to switch buses and equipment (such as lawnmowers) to electric engines which have no local air emissions. Ongoing emissions testing of our fleet ensures air pollution is minimized through such actions as prohibiting idling of city vehicles.
Cities are ready to step up and help to not only bring forward what was agreed in Paris, but go beyond it.
These are just some examples from one city. There are thousands of local governments that have been making great progress on the ground, and are willing and ready to do more. In fact, cities are ready to step up and help to not only bring forward what was agreed in Paris, but go beyond it, as is necessary according to what science tells us.
Much more needs to be done to keep the global temperature rise below 1.5 degrees Celsius, as targeted in the Paris Agreement. In 2017, projected national commitments showed us a 2030 scenario in which global emissions would be 22 gigatons of CO2 equivalent (GTCO2e) higher than the level needed to stay on track towards the 1.5 degree target. This is roughly equivalent to the emissions from 6,400 coal-fired power plants in one year.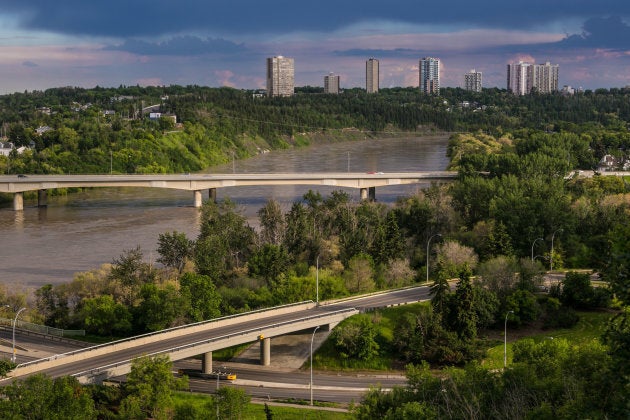 The wavering politics around climate science, not to mention the climate-related realities we face, make it all the more relevant that local governments remain steadfast on enacting science-based policy. Cities have listened to hard scientific evidence and started preparing their communities for the many risks associated to climate change.
Nations, however, need to dive into this necessary low-carbon transition. We're at a crucial and delicate moment in history, where our ability to align political action with scientific evidence will tip the scales for a cleaner and more resilient future.
This is why our city will host the 2018 Cities and Climate Change Science Conference, co-sponsored by the Intergovernmental Panel on Climate Change (IPCC), the premier global scientific body on climate. The conference is going to provide a venue for the exchange of best practices among city leaders on how to use scientific evidence and hard data to inform policy at the local level.
We are ready to host the world and we look forward to sharing our expertise and tackling climate change together.
Don Iveson is mayor of Edmonton, which is the host city of the IPCC 2018 Science and Climate Change in Cities Conference.
Follow HuffPost Canada Blogs on Facebook