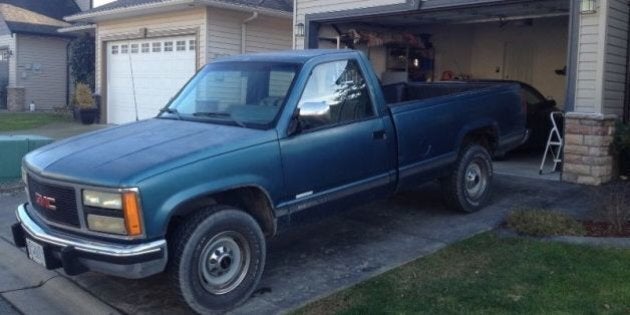 When going through hard times, sometimes is ok to poke a bit of fun at your situation.
"Been laid off? Bank repo your jacked up F350..? Fear not my friend! You can still pull the babes with this classic GMC," the ad begins, calling on oilpatch employees who have lost their jobs.
"It's old school patina and sagging head liner will take you back in time to before you made big oil money," the ad, about a 1990 GMC pickup truck, continues.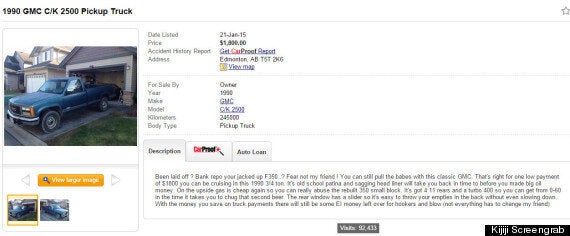 On the bright side, argues the ad's poster, "gas is cheap again so you can really abuse the rebuilt 350 small block. It's got 4:11 rears and a turbo 400 so you can get from 0-60 in the time it takes you to chug that second beer."
Judging by the photos, the truck looks to be in decent shape, given its age. The seller wants just $1,800 for it.
Price aside, it's the final argument that's the clincher:
"The rear window has a slider so it's easy to throw your empties in the back without even slowing down. With the money you save on truck payments there will still be some EI money left over for hookers and blow (not everything has to change my friend)."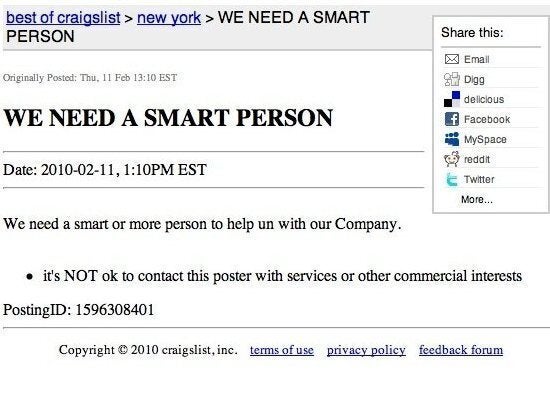 The Craziest Craigslist Ads


Popular in the Community