The video catches what looks like the arrest of two men by several EPS members in the early morning hours of May 20, after one of the men allegedly threw a piece of pizza at a garbage can and missed.
The video, which is dark and shaky, starts off with an EPS member sitting on the torso of one of the men. The camera catches the sound of the police officer punching the man on the face as he tells him to stop resisting and to turn on his stomach.
The caption on the video, which was posted by YouTube user zyon18, reads, "The police are beating up these two guys because they threw a pizza slice to the garbage bin and they missed. I think they take littering very seriously."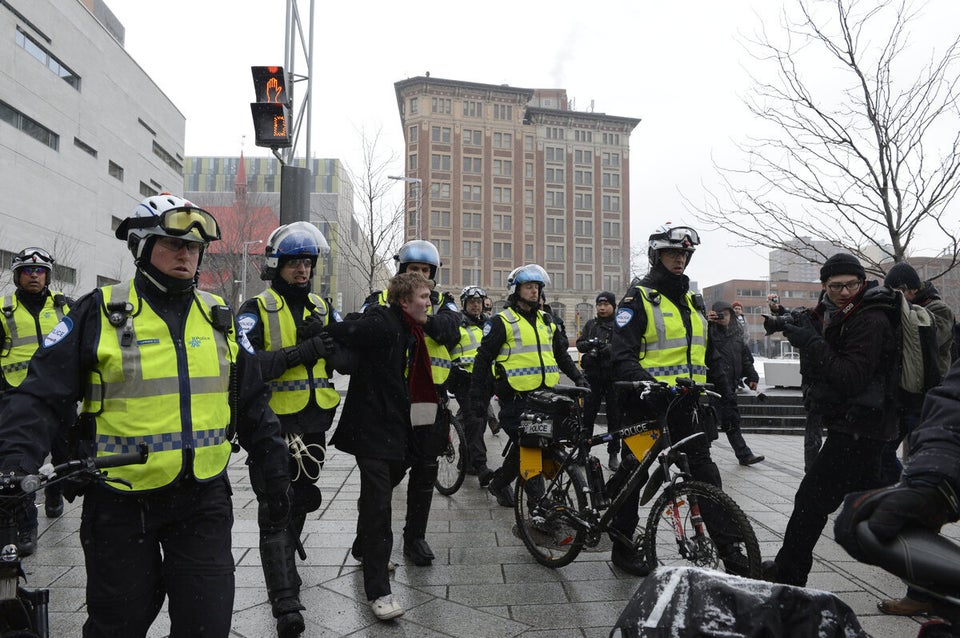 Anti-Police Brutality Protest, March 15, 2013
Popular in the Community