It was a campaign so effective at getting the word out to potential offenders of sexual assault, the Edmonton police are bringing it back.
The "Don't Be That Guy" campaign was first unveiled in 2010 and targeted alcohol-related assaults. The campaign has now expanded to include sexual assault of all types, including same-sex assault.
One of the newly designed posters shows two men sitting on a bed with one man's hand of the chest of the other. The text below reads "It's not sex...when he changes his mind."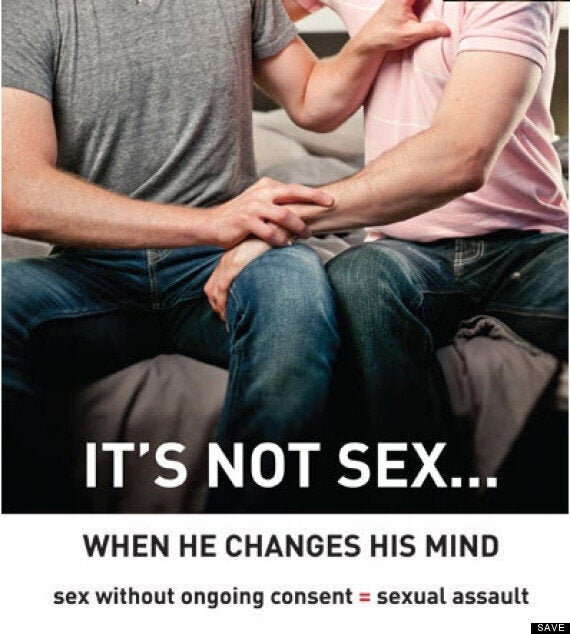 CTV Edmonton reports that 40 per cent of sexual assaults in Edmonton in 2011 were investigated by the Sexual Assault section of the EPS, and of those, 51 per cent involved alcohol.
Story continues after the slideshow...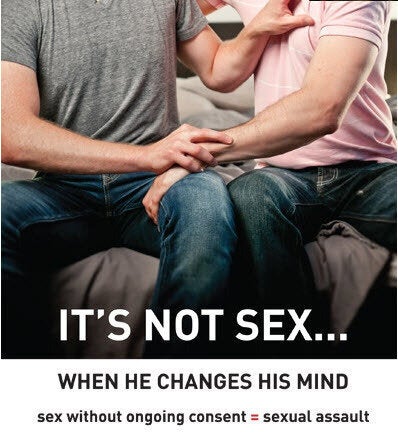 "Don't Be That Guy" Campaign
This campaign differs from many other prevention campaigns worldwide in that it shifts the focus from the victim.
The campaign has been so popular, many other cities in Canada and around the world inquiring about the posters and using them in bar and club bathrooms, transit stations and campus facilities. According to the Globe and Mail the number of reported sexual assaults fell by 10 per cent last year in Vancouver, after the ads were featured around the city. It was the first time in several years that there was a drop in sexual assault activity.
SAVE group members include the Sexual Assault Centre of Edmonton, the Edmonton Police Service, the University of Alberta Sexual Assault Centre, Saffron Centre of Sherwood Park, Convenant Health Prevention of Alcohol Related Trauma in Youth (PARTY Program), Responsible Hospitality Edmonton, Red Cross, Prostitution Awareness and Action Foundation of Edmonton (PAAFE), University of Alberta Women's Studies, and community advocates.