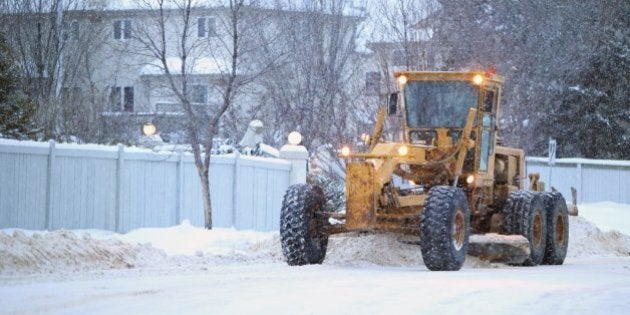 Sorry, Edmonton. There's plenty more snow and cold weather to come.
Alberta's capital city has been pummeled by as much as 30 centimetres of snow over the past two days, and there's no sign of it coming to an end any time soon.
Environment Canada issued a snowfall warning early Friday morning, forecasting another several centimetres of snow over the next 24 hours.
The temperature is also expected to drop over the course of the day, reaching a low of -23 C, but a windchill of -30.
The combination of ice and snow have caused havoc on Edmonton streets and surrounding highways.
"Due to the amount of snowfall over the last few days, we need to dedicate our efforts on the collector/bus routes so that the driving lanes stay clear," said Bob Dunford, Director of Roadway Maintenance, in a press release.
"We ask that residents along these routes find alternative parking to help us get the roads cleaned as quickly and efficiently as possible."
According to the City, crews have been plowing roads since early Thursday morning, with 291 plows and graders on city streets.
Edmonton police told the Edmonton Journal that from 6 a.m. to 9 p.m. on Thursday they responded to 116 property damage collisions, and an additional five injury collisions and 14 hit-and-runs.
Edmonton Transit System said on Twitter Friday morning that the weather has caused citywide delays.
Meanwhile, Alberta RCMP have issued a travel advisory for Alberta highways.
Cpl. Darrin Turnbull, a spokesman with the traffic unit that patrols Highway 2, said officers were kept busy Thursday going from one crash to the next.
"If there was nobody injured, they weren't even staying to document the collision. They were moving on to the next collision. There were so many collisions in so many locations all the way, from Calgary to Edmonton."
A highway patrol officer was injured in a collision during Thursday's heavy snow.
Mounties say the provincial sheriff had been standing outside, checking on motorists involved in another crash in Red Deer on Highway 2, when he was hurt.
An out-of-control semi truck jackknifed and slid into both the officer and his cruiser.
The man was taken to Red Deer hospital by ambulance and treated for serious but non-life threatening injuries.
With files from the Canadian Press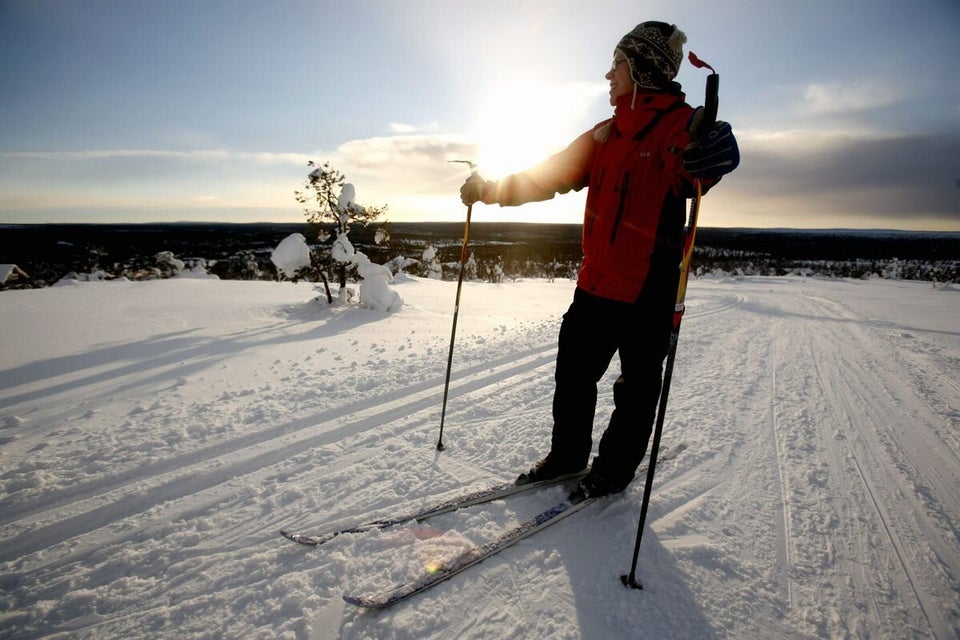 Embracing Alberta Winters