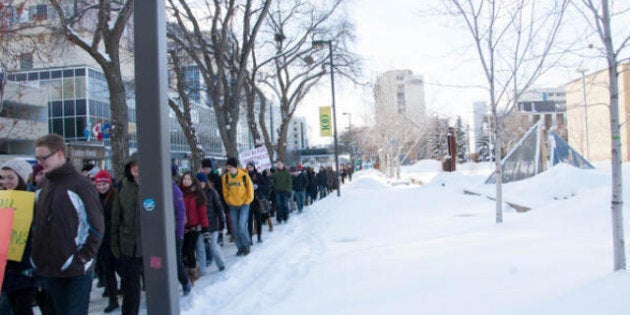 The group met at the University of Alberta to discuss the potential for a concerted response to the Alberta budget, before rallying on the steps of the legislature.
Story continues after slideshow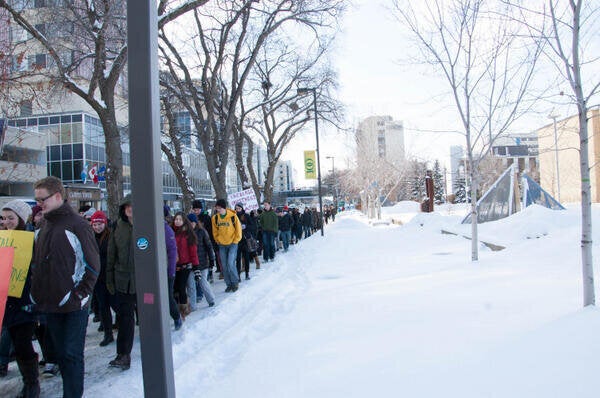 Edmonton Protest Against Budget Cuts
NDP MP Linda Duncan, NDP MLA Rachel Notley and Liberal MLA Raj Sherman were among the speakers at the rally, the Edmonton Journal adds.
The email, released Wednesday by the NDP, says university president Indira Samarasekera instructed faculty heads last weekend to draw up scenarios to spend 20 per cent less starting next year.
With files from the Canadian Press